Obesity, or being overweight, is a very big problem for many people around the world. A research report says that about 43% of people in the US are suffering from obesity. Nevertheless, there are many exercises and other techniques available on the market to control obesity. Among them, intermittent fasting is a very safe and easy way to control heavyweights. Intermittent fasting has come up as a top diet trend these days. In this do fasting reviews, we will study this intermittent fasting app.
Do Fasting Reviews – An Overview 2023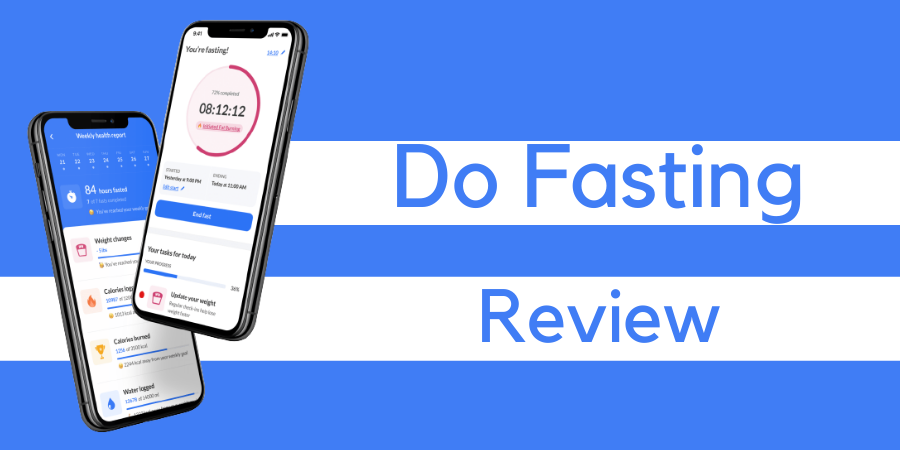 Do Fasting Reviews 2022: Do Fasting is a health and wellness company. It provides an intermittent diet app and supplements for effectiveness in the weight loss process on a subscription basis. This app includes fasting plans or workouts, a fasting timer, and a weight progress tracker. This app provides a fasting tracker which has an indicator of the user's fasting hours and a progression tracker which tracks the weight. It also has the features of meal suggestions, different recipes, and workout regimens, including many informative articles.
It means that in the Do Fasting app you will get better options for intermittent fasting methods. It helps to get better custom advice to have a better workout in your present lifestyle. There is no strict dieting, just healthy dieting, and no heavy lifting, but light workouts are effective workouts.
How DoFasting Work?
You can use it for fasting either through the website or you can download this app through the Apple App Store or Google Play.
In the process of getting to the fasting app, as you start or sign-up, they ask you to complete a survey. This is a series of questions to get an idea of your body type, day-to-day choices, and overall lifestyle. Based on the answers to each question, they will make a plan for you that includes fasting, nutrition, and exercise. As you finish the quiz, you will be given the option to sign-up for a subscription to their app.
When you log into the app, it gives you several features. At first, it gives various fasting options, like
Beginners' fast: 12:12 (12-hour eating window/12-hour fast).
Intermediate fast:

16:8and 18:6 fast.

Expert-level fast:

24:0 or 36:0 means alternative day fast.
As you decide your fasting window, the app will provide you with your fasting timer, food tracker, fasting days, and finally, your targeted weight.
This app also includes a workout section that offers you 10–30 minutes of workouts based on your fitness level.
It says that the workout it suggests does not need any gym or gym equipment. It gives some muscle movements.
There is also a meal section which suggests your daily meal as per the time of the day and your personal preference of food.
If the user needs more tips and advice on fitness, there is a bundle of suggestions in the articles section.
In addition to all this, the app has 'challenge modes'. This helps to motivate you to meet the fasting goals. The challenge mode is a pattern of 7, 14, or 24-day challenges to follow an intermittent fasting process.
The period of using the fasting app to have a significant weight loss depends upon individual factors like the fasting window, dietary choices, physical activities, and all the other points that affect the weight.
Foods You Can Eat In Do Fasting?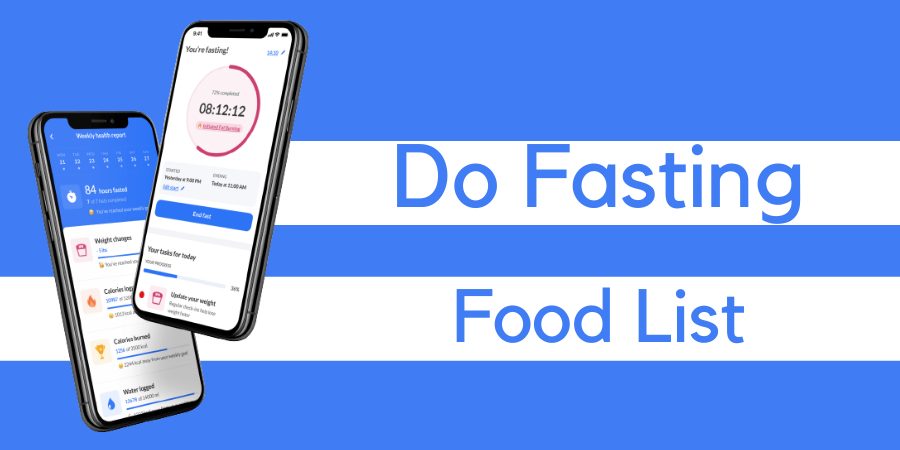 Do Fasting Reviews: As a part of the DoFasting 3-in-1 method of weight loss, DoFasting has a database of various recipes that are of healthy foods that you can eat within your eating window. These foods include various soups, salads, smoothies, stews, pasta, etc. It says that you do not need to have an intake of only these foods. But, these foods will make the eating habit easier and are very easy to track in the food tracker of the app. The app suggests avoiding eating out of your fasting window and sticking to your chosen schedule. so that you can achieve your target weight on time. The food of DoFasting helps lose weight. 
DoFasting Supplements
DoFasting also has supplements available on its website to help support weight loss customers. It has very effective and natural ingredients that will improve weight loss, the composition of the body, metabolism, production of energy, and reduce appetite. The supplements are as follows:
DoFasting Appetite Suppressant Box
This fiber complex supplement claims to assist people to avoid food cravings and hunger sensations during their fasting period. As a bonus, it claims to cut bad cholesterol, promote skin health, and cleanse the colon.
Ingredients Used:
DoFasting apple cider vinegar gummies contain folic acid, vitamin B6, B12, apple cider vinegar powder, beet juice powder, and pomegranate juice powder. The gummies should be taken as 1 gummy a day. The ingredients of these gummies are completely helpful for losing weight.
Benefits:
Helps in craving hunger
Promotes healthy weight loss
Improves visible skin health
Lowers cholesterol level
Reduces the chances of colon cancer
Aids in constipation and bloating
Prevents the risk of diabetes
Price: $69.99 (1 month supply)
DoFasting ACV Gummies
These ACV gummies consist of organic apple cider vinegar, enzymes, probiotics, and a variety of vitamins. Your digestive, neurological, and immune systems are all benefited by taking just one gummy a day. Your energy is also boosted.
Ingredients Used:
Do Fasting Reviews 2022: This supplement includes cellulose and glucomannan. Glucomannan is a thick and soluble fiber. Many types of research support the usage of this ingredient as an effective property for weight loss. because it reduces the absorption of fats, proteins, and carbohydrates.
Benefits:
Helps in improving digestion
Promotes cognition and memory
Improves blood sugar level
Maintain healthy cholesterol level
Promotes fat burning & metabolism
Price: $63.99 (1 month supply)
Side Effects with Do Fasting Supplements
Usually, we are familiar to experience light-headedness, dizziness, and other common symptoms while using weight loss supplements. Personally, I didn't find any complaints regarding the side effects of using these supplements. Because Do Fasting's products are natural, there are very few adverse effects.
You'll also find detailed directions on how often, how much, and the best time to take the supplement. If you adhere to the suggested dosage, you won't experience any negative effects.
Do Fasting Reviews – Benefits Of The Product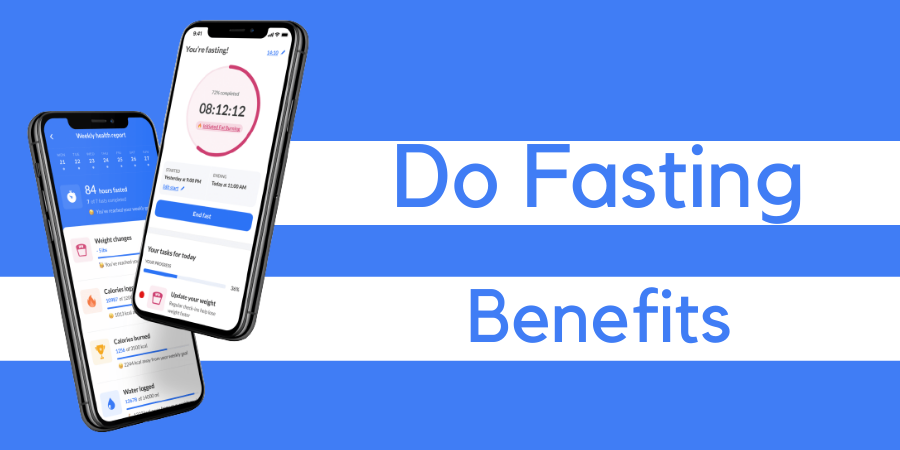 The following are some of the benefits of Do Fasting, which proves that DoFasting intermitted fasting and DoFasting diets work.
Weight Loss: The Do Fasting App is effective for weight loss. In research done in 2020, it has been found that Do Fasting helps support losing 13% of the body's weight.
Controlling Diabetes Or Blood Sugar Levels: Many researchers and doctors are trying to find DoFasting intermitted therapy as a treatment for diabetes or high blood sugar. They have found that intermittent fasting increases insulin sensitivity.
Intermitted fasting treats heavyweights, including controlling high blood pressure, improving lipid values of HDL, DL, and triglycerides. In this way, it protects cardiovascular health. 
Improves Brain Health: Intermittent fasting also helps protect brain health. Intermitted fasting helps to increase the BDNF, or brain-derived neurotrophic factor, which is a brain-growth factor.
Reduce Inflammation: Intermittent fasting can also reduce the various factors in the body that result in inflammation.
Pros and Cons:
Any product should be used after knowing all its positive and negative parts. Thus, the DoFasting App should also be used after understanding its pros and cons.
It gives integrated information on the various schedules of fasting, the physical activities, and the suggestions for meals.
This app allows you to completely customize your fasting schedules and goals.
This can be used both on mobile as well as in the browser.
The supplements are all-natural, gluten-free, ecologically sourced, and organic.
Cons
The price of the instructions and supplements is high.
It does not have any proper guidance from a personal coach or health professional.
There is little clarity about the producer company and the people who contribute to their products.
Is
The Product A Scam

?

Many research reports have found that DoFasting is not at all a scam. It can help you achieve the goal of weight loss. In addition to this, the overall health of your body becomes powerful and energetic. You get better sleep and a completely stress-free and focused mind.
Customer Feedback on the DoFasting App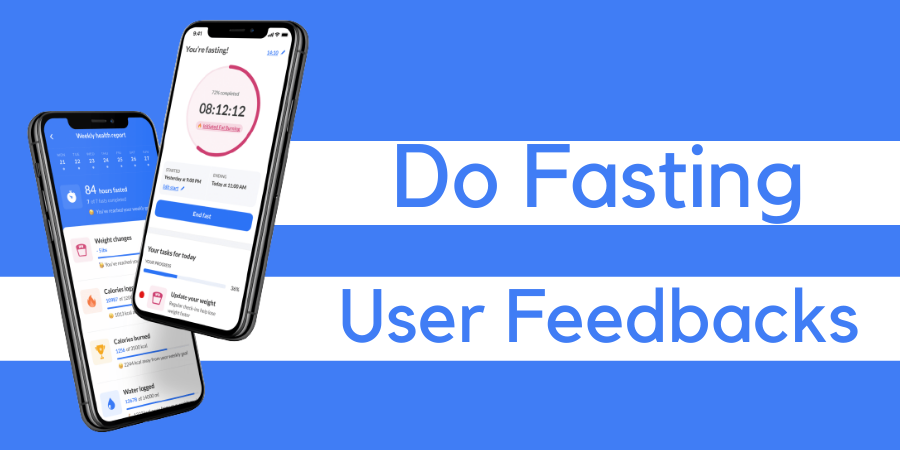 Many customers have used the DoFasting App to date, and many of them are very pleased with it. The app has significantly worked as a method for weight loss for many of the customers. In the DoFasting supplement reviews by many of the customers; it has been proven that its price is worth it.
Do Fasting Reviews – FAQs
Who can use the DoFasting App?
The DoFasting App is good for weight loss for both men and women.
Who should not use DoFasting intermitted fasting?
People under the age of 18 should not go for this fast. Moreover, pregnant women, breastfeeding women, people suffering from cancer or any similar disease should not use it.
What is the price?
The price of the DoFasting workouts, fasting timer, and weight progress tracker is an annual subscription of $100 a year. Including this, several supplements have different prices.
Is there any discount?
When the customer first clicks on "Get a Plan, he/she will get a one-time offer. With this offer, the annual plan is just $66, $46 for six months, and $33 for a three-month plan.
Is DoFasting a good plan? 
As per the various customer reviews on the DoFasting app, this is a good fasting plan. The people who adopted this have significantly lost weight, better sleep, and a much–focused mind.
Does Intermitted Fasting have any Side Effects?
Intermitted fasting has won many customers' hearts. However, some shots of side effects have been found, like headaches and light-headedness, hunger and craving, weakness, etc.
Where can I get the DoFasting App?
You can get the app through the website or on mobile through the Apple App Store or Google Play.
The Final Verdict on Do Fasting Reviews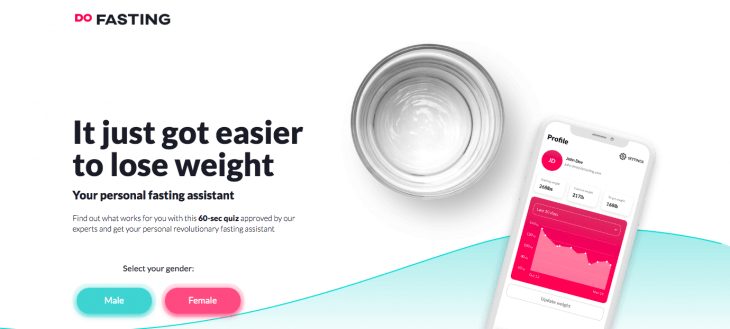 It is very much worth saying that when it comes to losing weight through intermitted fasting, DoFasting is a better option. This app is a fine mixture of fasting, nutrition, and exercise advice. It gives the user the full know-how of fasting well and staying completely healthy. If someone follows all the rules and regulations of this intermitted fasting plan, he/she will have the perfect result and the money they spend will be worth it.
You May Also Like: