How many of you eat green vegetables and fruits every day? I won't be surprised that most of you will say, I don't. It's obvious, though we all are aware of health benefits of consuming greens but only few of us follow. And that's why it gets important to replace it with green drink powder. Hi, welcome to my Lean Greens review.
Being a fitness trainer, lot of my trainee ask me to suggest a health supplement and I recommend them green powder drink. Do you know why? Because it is full of health benefits and it is a perfect alternative for daily meal replacement.
Though I recommend green drink, but it was not my favorite in my younger age. I used to keep myself away from green powder. But hearing a lot about its health benefits, I decided to try it and my first choice was the most popular, spirulina powder. When I first tasted it, I almost vomited and that made my first experience horrible.
After a long time, I again decided to try green powder. But this time I did lot of research, judging the product on taste, ingredient and health benefits. In my fitness timeline, I used lots of green drink powder but only few of them made into my favorite list. One of them is Lean Greens.
Lean Greens is one of the best green drink powders I ever found in the market. Lots of people are using it and left tremendous reviews online. Being one of my favorites and quite popular, I decided to review it for you. So, let's get started with my Lean Greens review.
What Is Lean Greens?
Lean Greens is a popular food supplement brand that has been producing some of the finest food and health supplements. Lean Greens powder is the core product of this brand that is marketed as a daily meal replacement and health drink.
The product is full of various vital raw ingredients that includes fruits, vegetables, grasses and algae. Lean Greens is promoted to be different from other green drinks that includes raw ingredients making them taste horrible.
Though Lean Greens is also formulated with raw ingredients, but it tastes quite well. Mixing it with juice or smoothie, makes it delicious. The product promises to provide various health benefits such as healthy digestion, better immunity and healthy weight loss.
Product Range Of Lean Greens
Trim Formula By Lean Greens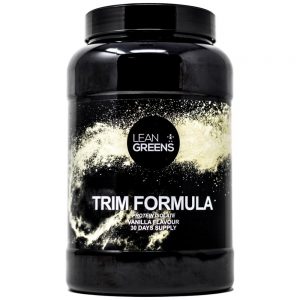 Lean Greens Trim Formula is a isolated whey protein drink that increases your daily protein consumption. It helps in maintaining the healthy growth of your bones and muscles. The supplement comes in vanilla flavor that tastes delicious.
Amber Boost By Lean Greens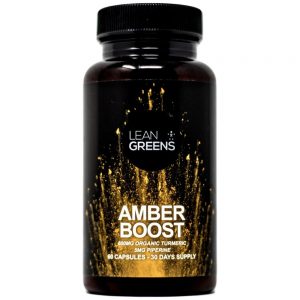 Lean Greens Amber Boost is an organic supplement that comes in the form of capsules. Filled with organic turmeric, it has natural anti-inflammatory properties that helps in maintaining healthy body. The supplement provides enhanced immunity, digestion and healing power.
Billion By Lean Greens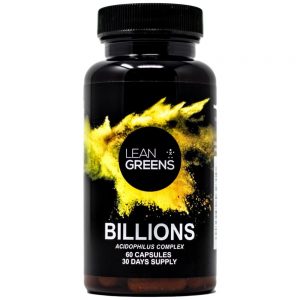 Lean Greens Billion is an acidophilus probiotic capsule that are full of good healthy stuff. The supplement feed your guts with good bacteria to enhance your overall immunity and health.
Drift Off Formula By Lean Greens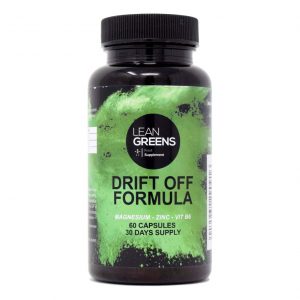 Lean Greens Drift Off Formula is a magnesium citrate capsuled supplement that is filled with magnesium, vitamins, minerals and zinc. These ingredients help you to fulfill your nutrient requirements so that you can drift off to a perfect sleep.
Good Fats By Lean Greens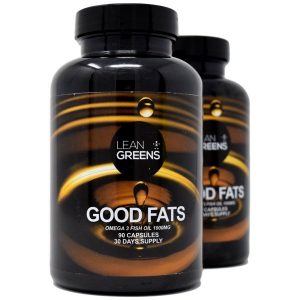 Lean Greens Good Fast is an Omega 3 fish oil capsule that is filled with high potency of Omega 3 oil. The supplement is the best alternative to those cheap fish oil supplement in the market. It is excellent for brain health, joint pain, immune system and cholesterol level.
Lean Greens Ingredients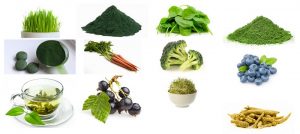 You must check out for the ingredients, before you use any health or dietary supplement. Here is list of active ingredients of Lean Greens supplement.
Wheatgrass
Spinach
Barley grass
Chlorella
Alfalfa
Spirulina
Carrot
Broccoli
Green Tea
Siberian Ginseng
6 Digestive Enzymes
How To Use Lean Greens Powder?
There are various options to consume this green powder. Top two options according to me are simple mix with water or mixing it with your pre or post running smoothie. You can mix two-three tablespoon of powder in 350 ml of cold water to make a drink.
You can also mix it with your pre-post run smoothie adding kiwi or pomegranate to make it more delicious. When mixing it with water, it is better to use a shaker bottle that you can buy it from the official website of Lean Greens.
Lean Greens Powder Review – The Benefits Of This Green Drink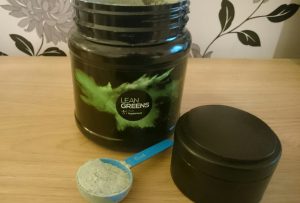 Eliminates bloating
Provides clean energy
Cleanse the body
Eliminates craving for junk foods
Improves immunity
Growth of bones and muscles
Some Reviews By Lean Greens Users
Click To Expand The Reviews
Lean Greens FAQs
Q – Will Lean Greens help in weight loss?
A – To be honest, the primary function green powder drinks is to provide enhanced health. Expecting proper weight loss from these superfoods cannot be justified. Although, you can notice some loss in your weight after long time of consumption.
Q – What is the recommended time to drink Lean Greens?
A – Being a health drink, you can consume it any time but it is ideal to feed yourself with green drink in start of your day.
Q – Can Lean Greens powder be used as meal replacement?
A – The manufacturer promotes it as a meal replacement and not only Lean Greens, rather every green drink is promoted as meal replacement. But green drinks can never be a meal replacement. These drinks are used to feed you essential nutrients that you lack to consume in your daily meal.
Q – Is Lean Greens safe to use?
A – Of course! Being a health drink formulated with all herbal ingredients in raw state, it is safe for consumption.
Q – Do Lean Greens possess any side effects?
A – Although manufacturer claims that Lean Greens is free from any side effect but it is also true that there is no supplement that do not carry side effects. To avoid any possible side effects, you should go thoroughly through the ingredient list and mark out if there is any ingredient to which you are allergic.
Q – Is Lean Greens powder gluten free?
A – According to the company's official claim, the product is 100% gluten free and all the ingredients are 100% free from gluten.
Q – Is Lean Greens a protein smoothie shake?
A – The core product of Lean Greens that is green powder drink, is not a protein shake. But the brand also owns various other range of products that include a protein supplement.
Q – Is Lean Greens available on Amazon?
A – Yes, the product is also available on Amazon for sale but it is highly recommended to buy it from the official website. Because, Amazon is not the manufacturer rather it is a supplier. The products sold on Amazon are picked from the local sellers and delivered to your doorsteps.
Buying from Amazon does not guarantee you that you are getting the original product. It might be fake or expired product. Therefore, it could be a wastage of money and you could get scammed.
Q – Is there any discount code to buy Lean Greens at cheaper price?
A – No, the official website does not offer any promo code to buy Lean Greens at discounted price. Therefore, if any website showcases promotional code to buy the product on discounted rate, it could be a scam. Although, you can check the official website as they often offer various discounts and offers on their product.
Where To Buy Lean Greens?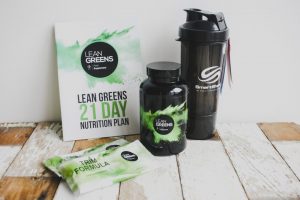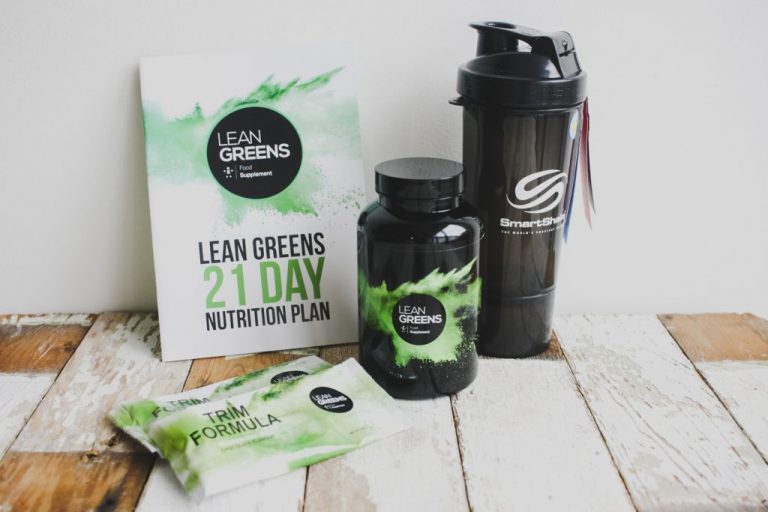 The best place to buy Lean Greens is to order it from the official website. Ordering the product from the official website ensures you that you are getting the original product. Many marketers promote fake products with similar name at huge discounts to cash out the popularity of the product. To avoid any such scam, it is best to buy Lean Greens from the official website.
Lean Greens Review – My Final Verdict
As I mentioned early in this review, Lean Greens is one of my favorite green powder drinks and therefore, no doubt, I would surely recommend you to try Lean Greens. There are various factors that added it into my favorite's list. The taste of the product is quite good different from other green drinks that are healthy but taste horrible.
Lean Greens is a versatile powder drink that can be consumed in various manners. The ingredients of the product are natural and of very high quality. Even the cost of the product is affordable. All these factors make it a best choice for green drink.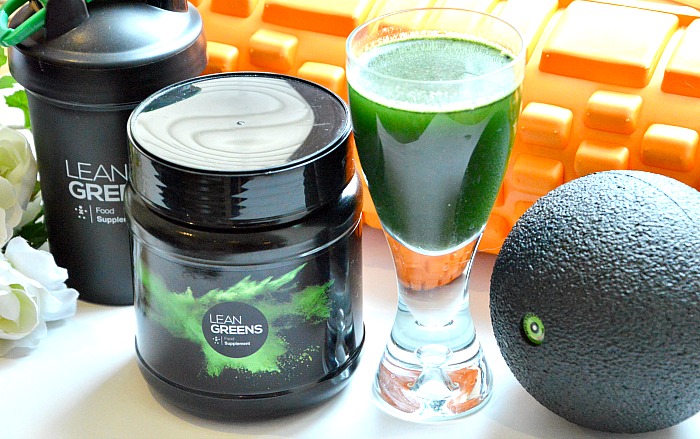 If you want to find out my other favorite green drink, you can checkout my comparison page, where I have listed my top picks. For more details on green drinks and superfood, you can visit our homepage.