Vessel Health Reviews: The Vessel Health wellness card is an advanced method of tracking health. What if I said that there is a device on the market which helps you get more personalization and information regarding your body's requirements and when it exactly requires it? I'm pretty sure that you also get exhausted by the unrealistic apps and new device supplements that don't provide what they promise to do.
The concept of vessel health is completely different. It provides genuine information that is directly collected from our bodies through urine. Yes, you have read it correctly. The Vessel Health testing card accesses your health through urine and provides the essential information, tips, and suggestions via an application. For the complete information, keep reading these Vessel Health Review till the end. You will get all the necessary details in this review regarding Vessel Health.
Vessel Health Reviews: An Introduction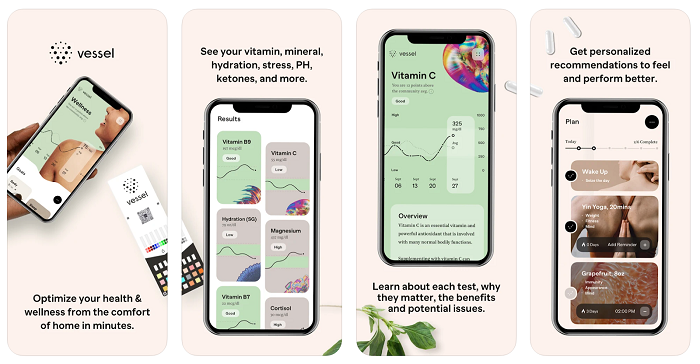 A vessel health device or card is a simple and instant way of evaluating your body's requirements. It is an improved and highly advanced method of tracking what your body needs in just three minutes. A vessel health card is like a team of doctors and nutritionists that provides deep insight into your health and also helps you improve and perform better.
It calculates across 15 metrics such as hydration, nutrition, cortisol, PH, toxicity and stress levels. Vessel Health provides accurate results in a few minutes. However, for more personalization, there is a team of certified nutritionists to solve your queries, which leads to better health and wellness. This new device has outperformed many FDA-approved devices by delivering correct information.
How Does The Vessel Health Wellness Card Work?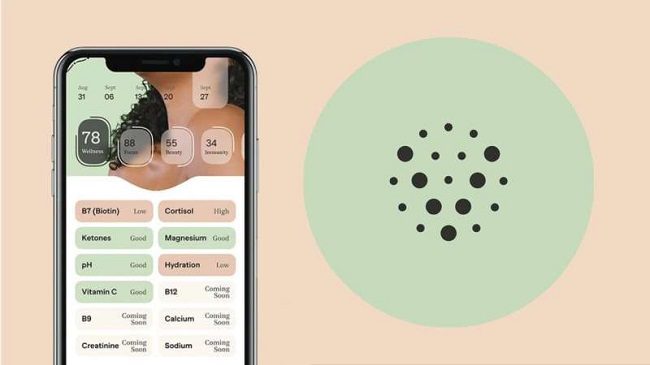 Well, it sounds pretty good, but you must want to know how it works. Vessel health is a kind of big testing strip. To use this wellness tracker, you have to pee on it. You can use it two ways.
Take out a card and pee directly on the card. Or you can pee into a disposable cup and put the card in the cup for 2 to 5 seconds. In the comparison of the two, I suggest you use a disposal cup to avoid any unwanted mess and clean-up.
After that, you have to wait for 3 to 5 minutes to get the results. Wait for a couple of minutes and let Vessel Health calculate the metrics for you. Now you have to scan the QR code on the testing card through the app, and it will provide instant results. Honestly, it takes little time but displays accurate results on your mobile screen. As soon as you scan the card, you will get a precise snapshot of your health.
What Is the Purpose of the Vessel Health Test?
Vessel Healthcare testing strips test all essential nutrients and metrics such as ketones, biotin (B7), pH, Vitamin C, cortisol, hydration levels, magnesium, and others. Vessel health evaluates all the nutrients that your body requires to function smoothly. The results provided by Vessel are based on hundreds of scientific studies and data.
It is very essential to maintain a balanced ratio of all the above nutrients for a healthy life, from better immunity, endurance, and more. For more precise results, click on each area to know how too high or too low a nutrient level affects your health.
The app provides you with deep insight into each factor. Also, you will get personalized recommendations for optimal health. Vessels Recommendations are backed by scientific studies and include the right food, environment, water intake, supplements, activities you should avoid, exercises, etc.
Who Should Try Blood Vessel Health?
Vessel Health is an up-to-date health tracking device. It is a great test strip to test your body. It is for anyone who is dealing with health conditions, diseases, or health issues. It is an affordable program that starts at a lower-level membership. Vessel Health is a group of certified nutritionists and medical professionals helping you deal with nutritional deficiencies.
If you are dealing with issues like brain fog, sleep disorders, low energy, fatigue, stress, nutrition deficiency, Vessel Health is a great solution to fix your problems and lead to a prosperous lifestyle.
Vessel Health Supplements
People who want to improve their health and reach new heights should try Vessel vitamin or vessel nutrition custom supplements. If you get frustrated with taking multiple vitamin capsules, the Vessel multivitamin is an excellent option. Vessel supplements contain the goodness of multiple vitamins in one capsule. They are non-GMO, gluten-free, and vegan dietary supplements at just $50 a month.
Benefits and Drawbacks
Using vessel health is very simple. You just have to follow the instructions and suggestions that the Vessel Health app gives you.
It tracks all the major nutrients that play an important role in determining better health.
You can get personalized vessel supplements. It is the concentration of all the essential vitamins that your body needs.
Get access to personal guidance from highly qualified nutritionists.
Backed by scientific studies and data.
Advanced health tracking programs with updated and accurate results
Drawbacks
One thing that I personally noticed is that Vessel Health is slightly expensive, but it provides highly accurate results.
Another thing that may bother you is its nutrition-based program.
Real Reviews and Ratings
On average, Vessel Health has a 4.5 star rating on the IOS app store. The vessel health wellness card has helped users improve their health, daily habits, and combat health issues by simply following healthy habits, eating the right foods, and doing a few exercises.
It's good to see that people are satisfied with the results and are enjoying the healthy change in their lives. To read reviews left by customers, visit the official website of Vessel Health.
Vessel Health Membership Details
To grab your Vessel Health cards, go to the official website of Vessel Health and join a membership that suits you. There are three membership options available on the website, namely, daily membership, once per week, and once per month. The Daily Membership includes 30 cards/per month. It is the best option for those who want to monitor their health daily.
Each month, Daily Membership includes 30 cards.
Monthly cost-$350.
6 month membership-$280 per month.
1-year membership-$245 per month.
Once Per Week boxes include 4 cards per week.
The monthly cost is $50.
6 month membership-$40 per month.
1-year membership-$35 per month.
The Once Per Month box includes 1 card per month.
Monthly cost: $30 for one wellness card.
6 month membership-$25 per month.
1-year membership-$20 per month.
The Final Word on Vessel Health
In a nutshell, vessel health is a wonderful health tracking device to test your body at home. Vessel Health has taken health testing to the next level. It skips long hours of waiting at the doctor's clinic for your chance. You can also enhance your health scores by providing the right nutrition for your body. One should try vessel health if they want improvement in their energy levels, sleep, vitamins and nutrients.
Well, there are various notable facts in our Vessel Health review, but the best part is its accuracy. The vessel has changed the method of diagnosing, not the accuracy, and I love it. It doesn't fix your health level overnight, but it will surely help you to gain long-term benefits.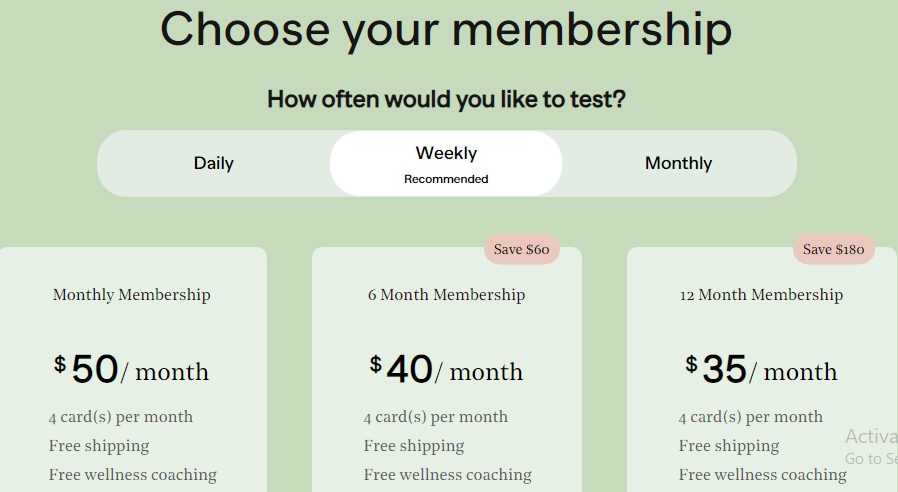 You May Also Like: