The current world is busy, always experimenting, and does not sleep at night. On the one hand, it leads to many innovations and ideas, and on the other hand, it has a clear impact on mental and psychological health. It comes in the form of stress and anxiety. This also has an impact on cognitive behavior. However, as a solution to this, many stress management processes are available. There are many different types of apps, one of which is one of the most recent updates. The Mood is one of those apps that provides proper management of anxiety and worry. In this noom mood review, we will study various advantages and disadvantages of this app, including its features and customer reviews.
Noom Mood Review: What Is It?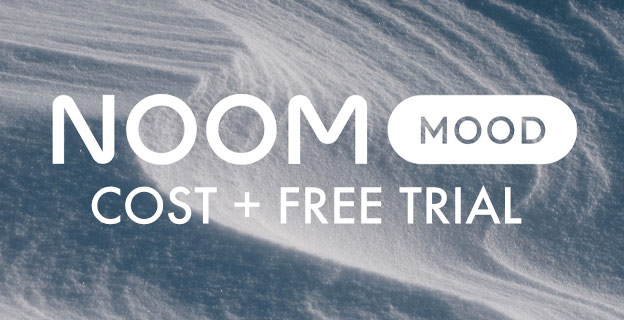 Noom Mood Review 2022: The program of noom mood gives the users and the participants a way to manage their stress and anxiety that they get as a result of their day-to-day work stress and pressure. This is a mobile app that has fun, awareness to treat excessive emotions, techniques for being happy, and living a stress-free lifestyle. This curriculum is 16 weeks and offers various methods and education to motivate your stress management progress.
Who Is Responsible For The Noom Mood?
The noom mood app was generated by the noom company located in New York City. The company also has a branch and an office in Tokyo. The noom mood app was developed by Saeju Jeong. The chief psychologist behind the noom mood is Dr. Andreas Michaelides. According to him, the AI, or artificial intelligence, and human coaches have worked as a team to prepare for the mood.
Noom Mood: How Does It Work?
The app Noom Mood provides a curriculum education program that is comprised of 16 weeks. In the programs, there are a set of activities to provide stress management and motivation ideas and thought processes into practice. There are available coaches for one-on-one service. These coaches listen, understand, and give a proper reflection of their ideas and solutions to particular problems. The users are supposed to log in every day to have the best results. Some of the available reminders and notifications are very useful for users.
How Can I Subscribe to the Noom Mood App?: In order to begin the journey of Noom Mood, you need to download the app on your apple or android device. This can be downloaded from the Apple App Store or the Google Play Store. Once you download the app, you just sign in by providing your email address and password. In the process of signing up, you create an email ID and a password. Customers should be aware that they cannot enroll in Noom Mood if they are already enrolled in another Noom program. Currently, it is available only in the Apple App Store and Google Play Store.
From Fluency
The noom mood currently has an offer for a subscription of 4 months at a cost of USD 149. It is an auto-renewing plan. One can check all the account details of Noom Mood, which will include the information of credit cards, charges for subscription, and many more, in the subscription portal. The customers always receive mail from Nom. If one is planning to get a receipt, he/she can easily send an email to noom.
How Can I Cancel My Noom Mood Subscription Or Trial?: In the process of canceling a trial or subscription, one needs to send a message to the coach. You have to simply go to the app chat, and in the app chat, one can send a message to the coach and say that he/she wants to cancel the subscription and needs a refund. In order to cancel the process in the period of post-trial and subscription activation, one needs to access the coach. If you are in the trial, there will not be full charges for your complete subscription as your trial comes to an end. One needs to keep in mind that when you are uninstalling the app, make sure you have canceled the subscription. You should also make sure that your coach knows about it.
The Benefits Of The Noom Mood App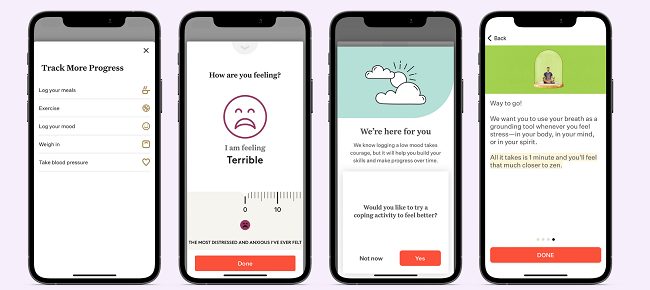 The various points of noom mood have various benefits for human behavior and nature. It has initiated technology and group therapy including equal parts psychology. The whole curriculum is based on cognitive behavioral therapy or CBT and MBSR or mindfulness-based stress reduction process.
Pros and Cons:
Before using any stress management app, we should check all the positive and negative sections of it. The pros and cons of the app are as follows:
The daily lessons that have been provided under the Noom Mood are completely based on the practices of psychology and psychological principles. It adds an educational aspect to the stress-relieving process.
The voices are very supportive, and if someone skips a lesson, it gives messages that give encouragement and rearrange and adjust classes for the users.
The daily education process of Noom Mood also encourages logging in daily and following the lessons given to them.
Cons
After finishing every lesson, the app says to do a daily activity of 15 minutes. It also says that the activity should be enjoyable. The guidance behind this is very confusing about what to do on an everyday basis.
People are not able to select a particular coach for him/her; it is pre-decided and is set in the program.
There is no acceptance of HSA, FSA, or any other type of insurance.
Is Noom Mood a Scam?
The services of Noom Mood are not at all a scam. There are experienced coaches and psychological advisers who are continuously working to give perfect suggestions on any stress-related issues. They also give every employee work strategies, which include more fun.
Does the Therapy of Cognitive Behavior Work?: The process of Noom Mood is not completely devoted to providing therapy for cognitive behavior. However, the suggestions they provide related to cognitive behavior are fully tested behind the screen by the advisers. The advisers here provide more of those instructions that stabilize our negative thinking and emotions and those skills that help us face several challenges in life.
What Do Customers Think?
Noom Mood Review: The app Noom Mood has had many positive impacts on the thought processes of its customers. According to many of the customers, the app Noom has a mix of technology and psychology. Its one-to-one coaching has a great impact on the users. Because the Noom also has the Noom Mood weight loss app, this new app has the potential to affect the entire customer lifecycle. The process of the app is designed in such a way that it can understand the customer's emotional and behavioral conditions very easily. The customers have recognized its reorganization by the Centers for Disease Control and Prevention.
Noom Mood Review – Common FAQs
Is Noom Mood Over After 16 Weeks?
The performance of the plan of the app finishes after 16 weeks, but they instruct the customers to continue with those practices that they have been using during the whole period of coaching.
Are Noom Coaches Bots?
Noom always promotes their people. The people are not bots, and they are well-trained psychological instructors.
Are the Noom coaches certified?
The coaches of noom are completely trained in a program of "noomiversity." The training program has got approval from the NBHWC, or the National Board for Health and Wellness Coaching, and after the training, they are given certification.
Is Noom Mood Free?
The services of the app noom mood are free for the initial two weeks, and after that it charges $149 for a subscription of four months.
Is Noom Mood Good for Cognitive Behavioral Therapy?
Yes, this app is good for cognitive behavioral therapy and the stress management process.
What Are The Charges For Noom Mood Anxiety Therapy?
In the process of anxiety management, there is treatment for about $0.50 for a complete week, and four months of anxiety management is $149.
How Much Will Noom Charge For 2021?
The monthly cost of noom is $59, $99 for two months, and $129 for four months. It is the price update for 2021.
Noom Mood Review – Conclusion
If you feel that life is not working well for you, you can surely log in to Nom Mood and get better advice and instructions from many of the experts. It is a great gateway towards the solution of many problems related to the cognitive behavior and stress and anxiety management of human nature.
Various techniques that have been used as a therapeutic way into the treatment process are well-tested and properly managed. It will not be that much of a loss for you if you at least go for trial. And it is very much confirmed that if you go for a trial, you will surely take the whole package.
Life is currently changing and becoming very hectic to lead in all its parts. Thus, there is a need for relaxation of the mind and thought process through various practical's, plays, and activities to go.