You wanted to lose a few pounds, but you couldn't get to eat less and exercise more regularly. You missed your goals but still want to lose some extra pounds quickly. Before you know it, a few more pounds will be added to your weight that you have not eliminated. So you can't have better timing than now, to have maximum results. We are discussing some of the best meal replacement drinks for weight loss.
Pros and Cons Of Meal Replacement Drinks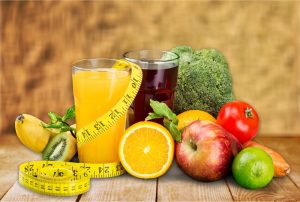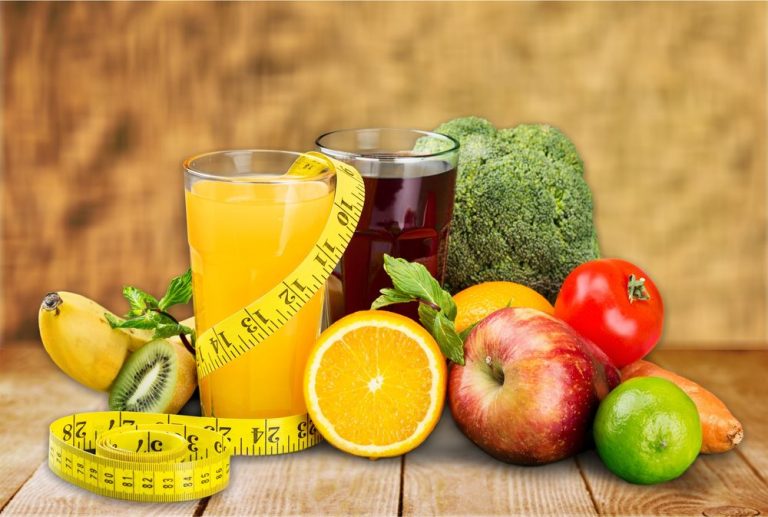 It is better if people lose weight with a balanced diet without processed food that is full of trans fats and artificial sugars. A balanced diet should contain a lot of fruit and vegetables. However, this approach may not work best for everyone, so sometimes, meal replacement drinks are recommended as part of a healthy diet plan.
Most nutrition experts agree that natural food has a much better balance of nutrients than meal replacements. In addition, using natural foods requires you to make choices that help you maintain weight loss in the long term.
Let's review the benefits of meal replacement drinks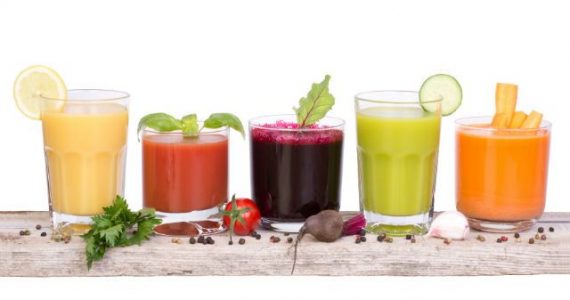 Meal replacement drinks are easy to drink on the walk or during work.
They are easy to use and do not require much time to prepare.
It is not necessary to think long about what you are going to eat; a meal replacement drink replaces an entire meal. This also reduces the risk that you will grab unhealthy fats.
Monitoring your energy intake is already done for you.
Maximize weight loss with meal replacement drinks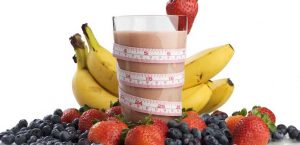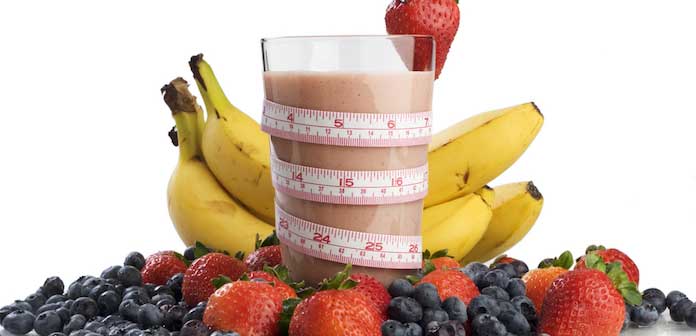 If you want to lose weight as effectively as possible with meal replacement drinks, then I have listed a list of tips for you to lose weight faster and easier.
Replace one or two meals or a snack with meal replacement drinks. Furthermore, eat a normal and naturally healthy meal every day.
Make sure that the drinks you choose contain at least 200 calories per drink and in addition, fewer fats and carbohydrates and sufficient protein. The shakes must also contain a good balance of minerals and vitamins so that you do not get shortages that lead to a decrease in your metabolism.
Only replace drinks for meals for which you have little time. For example, if you never have time to eat breakfast because you are in too much of a hurry in the mornings, replace it with a meal replacement drink. If you have more difficulty with dinner, it is better to replace it. That way, you make it easier for yourself, and the chance of fast results.
Meal replacement drinks should be limited to those times when you have a choice between no meal or an unhealthy meal. In this case, a drink is still better than these two alternatives. Ultimately, a drink has a supporting function, but not a replacement.
Test different drinks from different brands to see which one suits you best. Taste is, of course, important for this, because there is little chance that you will continue a diet if you do not like the taste.
Best Meal Replacement Drinks For Weight Loss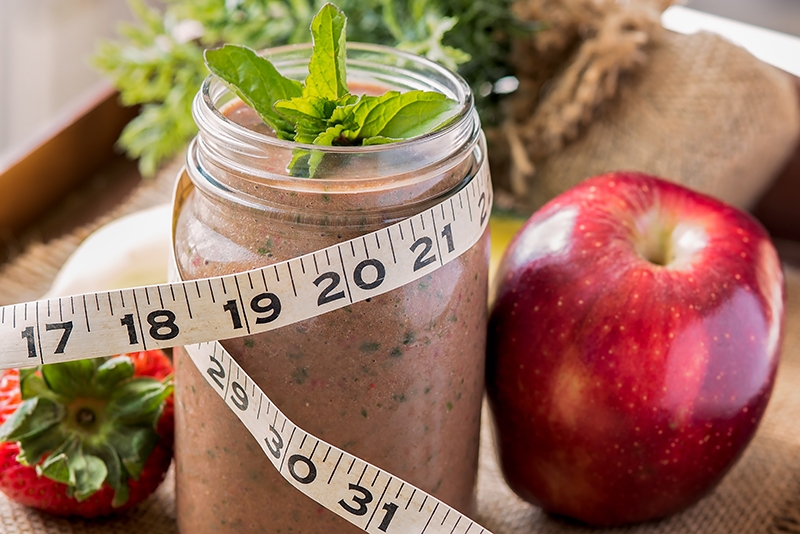 With so many different products on the market, the choice is sometimes difficult. To help you with this, I have listed some of the most popular and best meal replacement drinks shakes for weight loss. But before that, some tips for choosing the best drink.
Make sure you buy a drink that you can also mix with water. Some products only recommend milk, which, however, contributes to more energy, and this is not useful for people with lactose intolerance. Please note that the powder is lactose-free.
Ensure a minimum of 15 gr. protein per drink. 20 gr. is even better, especially if you exercise a lot.
Choose powder drinks without trans fats; these are harmful to your health.
Ensure an appropriate energy intake, i.e., at least 200 calories per meal. Again, if you do a lot of exercise, you need more.
Make sure that your powder drink preferably contains as little sugar as possible. Sugar and other carbohydrates that cause your blood sugar to rise rapidly do not contribute to weight loss.
Alternatively, you can take low-carb powder drinks.
Choose different flavors and alternate to prevent boredom.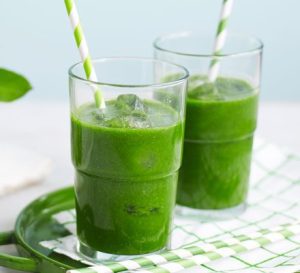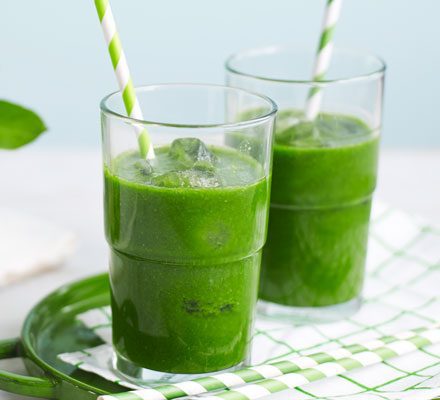 If you have special needs or if you exercise more than average, it might be a good idea to search online for meal replacement drinks. Special drinks with more calories and higher protein content are often available online for different stags of people and age groups.
Beware of allergic reactions, a good friend of mine recently tried a sports protein shake and turned out to be allergic to it! Finally, some products want to hide the actual amount of calories by just putting on the label what is in the powder. So pay attention to this.
4 Best Meal Replacement Drinks For Weight Loss
If you are looking for an all-in-one solution, consider the following 4 best meal replacement drinks that are popular, healthy, effective, high in quality ingredients, and received positive reviews from the existing users.
Organifi Green Juice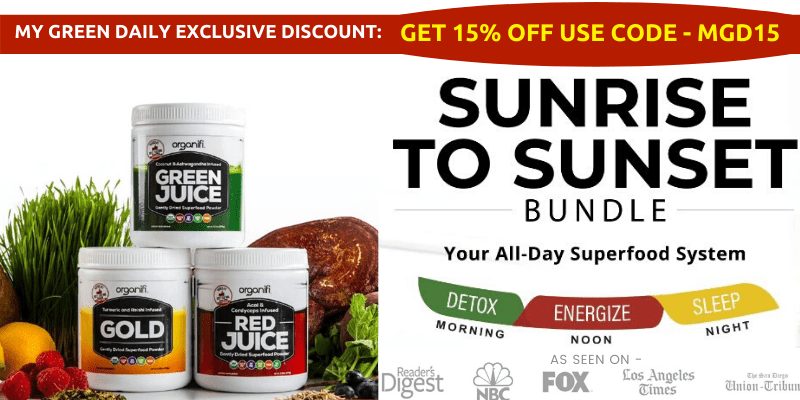 Official Website >>                           Read Review >>
Who does not know it, the advertisements, promotions, and recommendations that you always encounter. Organifi Green Juice is the most popular and affordable product in this list. This powder drink contains vitamins, minerals, probiotics, digestive enzymes, fibers, and whatnot. The supplement also contains enough calories than other drinks.
The most amazing thing about Organifi Green Juice is that it promises to encounter various key areas of health. The supplement works as a meal replacement, detox, digestion, skin rejuvenation, kid's health, and many others. Also, you have a choice of flavors to choose from.
Balance of Nature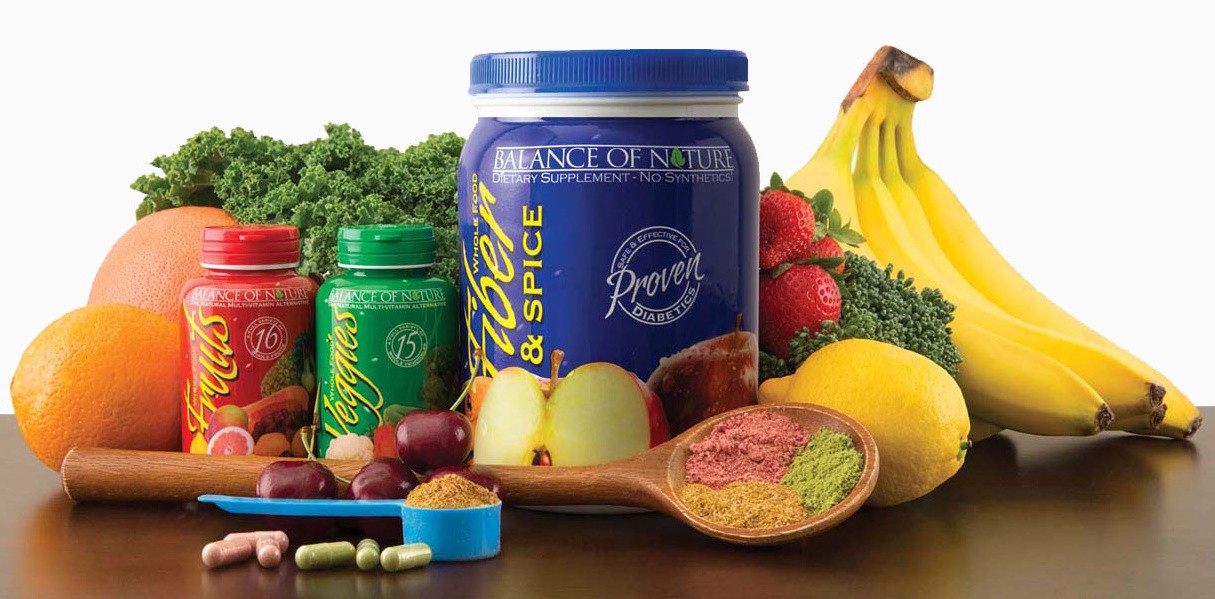 Official Website >>                           Read Review >>
Balance of Nature is a daily meal replacement supplement known for its nutritional content and health benefits. It is specially formulated with 15 types of fruits and 16 types of veggies. The product ensures fulfilling nutritional deficiency, prevent cardiovascular diseases, boost immunity, and weight management.
This tasty chewable capsule contains healthy carbohydrates, protein, fibers, vitamins, minerals, and vegetables, and fruits in the raw state. The product ensures fulfilling the daily requirement of nutrients in elders and maintaining their health and fitness.
Grown American Superfood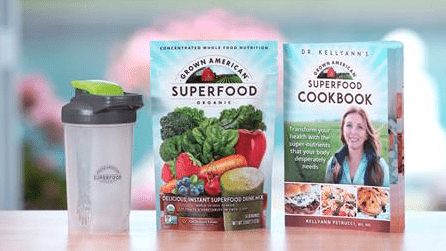 Official Website >>                           Read Review >>
Grown American Superfood is a less known but very popular powder drink in America that looks very much effective in terms of nutrients. The drink is ideal for people who want to follow a low-carb diet and lose weight. Grown American Superfood is full of dietary fibers and other nutrients that are essential to lose weight safely.
Due to the low sugar content, there is a good chance that you will lose a lot of weight in the beginning with this product. Note that this weight loss also consists of a large proportion of soluble fats.
Learn more about balance of nature alternative
Garden of Life

Official Website >>                           Read Review >>
Garden of Life is a popular nutritional supplement brand that is owned by another popular brand in the the market, Nestle. It has a wide range of products and supplements for all age group, countering various health concerns along with making it easier to lose weight and stay healthy and fit.
All the supplements are specially formulated for active and healthy living, people who lack daily nutrients or need more nutrients. Ideal for a low-carb diet, it also contains probiotics and digestive enzymes. Along with the presence of the most important minerals and vitamins, it also contains raw extracts of vegetables and fruits.
Which product you ultimately choose is, of course, entirely dependent on your own wishes, your budget, and how quickly you want to lose weight. But these four meal replacement drinks for weight loss are surely going to help you in consolidating your choice.