When you are trying to drop extra weight, it is also necessary to make some extra efforts to reach your targeted weight. Switching to healthy diet plans and effective exercise are the most common ways people use to lose weight. However, there are two trendy weight-loss applications. Noom vs Weight Watchers becomes the centre of attraction for those who want to lose weight.
Noom and Weight Watchers are the best-acknowledged weight loss programs. We will break down the strategies they follow to keep the weight off, their pros and cons, and more, so you can pick the best weight loss program.
Noom vs Weight Watchers – An Overview
There are thousands of weight loss programmes and supplements available. However, Weight Watchers and Noom are the most popular weight loss programmes these days. Talking about Weight Watchers, it was founded in the 1960s. Weight Watchers is a long-established program.
Noom, on the other hand, was founded in 2008 and launched in 2016. Both of them promise weight loss through structured diet plans as per your taste & preference, daily work module, etc. Well, there is a unique approach to both of the applications, but they also share some similarities as well. They stick to the principle that "no food is off-limits". Let's have a quick view on weight watchers vs noom 2023.
What is Noom?
Noom is one of the most popular weight-loss applications/programs in the weight loss market. Noom is a newcomer in the market of weight loss applications. Well, it is not claimed to be a dieting application. Noom is more than a dieting application, it is considered a lifestyle.
Noom uses psychological methods, diet monitoring tools, and calorie counts, traditional diets, and food intake, to help you reach your targeted weight goal. You will have to set your weight loss goal and timeframe to fit back into your old jeans.
How does it work?
So, you have to download the Noom application. After downloading, the application, this application will ask for your permission to access the health applications on your device to track, food intake, steps throughout the day, etc. Noom will recommend your calorie level (less than 1200-1400 every day).
What You Will Get Noom
You will get educational content, goal tracking, and virtual coaching to keep you on track and help you on your weight-loss journey. In educational content, you will get lessons that will keep your motivation level high and have a positive impact on your weight-loss journey. This content will be related to stress management, nutrition, and more.
On the other hand, live coaching addresses wellness and accountability coaches that will act as a helping hand. Lastly, the tracking tool will be able to keep an account of all your meals, daily exercises, snacks, and other health measures like sugar and blood pressure.
The Colored Diet Plan of Noom
There are three color-coded categories in this diet program. It will help you choose healthier foods that are categorized into three colors. You have to choose foods from all three categories. Well, it is recommended not to pick yellow and red in moderation or in very small quantities.
Green vegetables, fruits, whole grains, and low-fat dairy products.
Yellow- beans, non-whole grains, eggs, avocados, lean meats, etc.
Sugary foods, fats, fried foods, red meat, salty snacks, nuts, and seeds.
What is Weight Watchers?
Weight Watchers, or WW, is another beloved weight-loss program. It is older than the Noom and is ranked as the best fourth diet programme in the United States. Weight Watchers uses point methods and networking to prepare a personalised diet regardless of your gender, age, weight, height, and lifestyle.
In this application, you can track your intake, workout, and daily steps in the whole day. WW has changed the life of many people around the world.
How does it work?
To use this application, you have to sign up first, then you will have to answer some questions that will later determine your WW tailored diet plan. These questions will be related to your food preferences, foods you like to eat, lifestyle, and activities you do. You will be assigned by a programme and also provided by Smartpoints to track what are drinking or eating.
The Diet plans in WW are categorized based on coloured plans. These colours are Purple plan, Green plan and, Blue plan. Each plan has different smartpoints.
Which is more effective, Noom or Weight Watchers?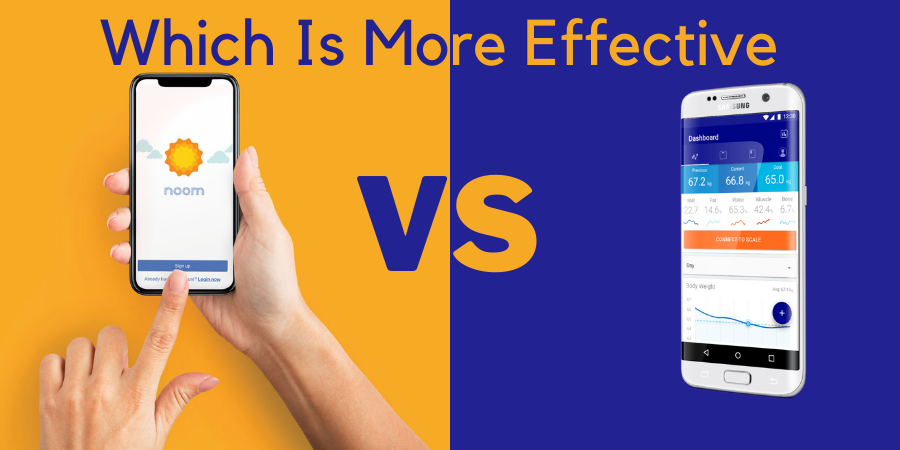 As we have already mentioned, Weight Watchers is one of the oldest players in the weight-loss industry. Whereas, Noom is the newcomer. Both of them encourage weight loss through a proven healthy diet. Let's evaluate weight watchers noom vs WW based on some parameters.

Noom Weight Watchers – Which one is Better?
In the most recent review of Noom Vs Weight Watchers, the users of these applications report successful weight loss in a fixed timeframe. Both of the apps are robust and have unique features. From the point of price, the cost of Noom is slightly more expensive than Weight Watchers.
The cost of one month of the Noom app is $59. Well, the price significantly decreases as you pay the cost of a 6-month subscription in advance, around $159. However, the cost of one year is around $199, or just $17 per month.
On the other hand, the one-month price of WW is around $14 per month. Additionally, the cost of workshops and digital coaching is between $33 and $55 per month.
Another difference between Noom and Weight Watchers is the system of tracking. Noom uses calorie counts, whereas WW significantly focuses on Smart Points. Well, the motive of both tracking systems is to keep track of what you put in your mouth and achieve the goal through regular tracking.
Noom helps to reduce weight by focusing on calorie intake. Whereas WW allots you Smartpoints daily to spend wisely on your meals. Well, you can increase or decrease as per your needs and requirements.
A study of thousands of people using Noom shows that they have experienced some weight loss by following their diet plans, tracking systems. On the same note, the users of WW say that they experienced an average weight loss of up to 6 pounds in three months.
In addition to the features of both apps, Noom offers psychological lessons every day, interactive quizzes and articles, healthy food and habits, etc. On the other hand, WW provides initiative programs, Wellness Wins. It allows you to participate and win points. You can use these points to donate food items to needy people.
Features of WW and Noom
The basic features of Noom and Weight Watchers (watchers noom weight) are mentioned below.
Interesting recipes.
Food tracking systems by using barcodes.
Sleep and step tracking.
Weight tracking.
You can access live coach support every day or on-demand.
Both of the applications are available for Apple and Android users.
Weight Watchers Vs Noom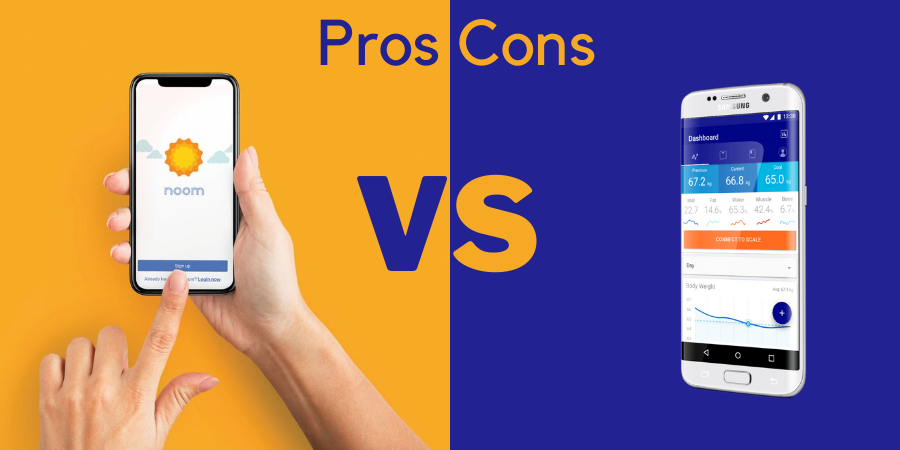 Pros of Noom
It helps you choose healthier foods to support healthy weight loss.
It supports weight loss through a unique psychological approach.
You will get daily live support from coaches.
A color-coding food system helps you to recognize good and bad food for your health.
Studies also show that it also helps in blood sugar management, whereas there is no strong evidence to support this point.
Cons on Noom
In their color-coding system, they have categorized high-fat foods like cheese in their Red food category that means it is bad. Well, the reason behind putting high-fat food into a red category is that they are high in calories and high in fat content which is not good for overweight persons.
There is no evidence that Noom is a good app for long-term weight loss.
Pros of WW
Like Noom, Weight Watchers also has a unique food tracking system. They use their smartphones to track food intake.
It contains live coach support and educational content to support weight loss.
It helps to improve heart health and prevent severe heart problems.
They provide various benefits for overall health.
It's less expensive than Noom.
WW's disadvantages
Unlike Noom, it is difficult for people to choose low-carb or high-fat diets.
WW sometimes discourages the consumption of fat.
There is no evidence that you will not gain again once you discontinue using WW.
Reviews: Noom vs Weight Watchers
As we know, the main principle of Noom and Weight Watchers is "no food off-limits." To provide clear reviews to our readers, we have gone through Noom vs Weight Watchers Reddit reviews and several other online customer review platforms. We closely review both of the applications and conclude that both of them are effective in their point of view.
Final Verdict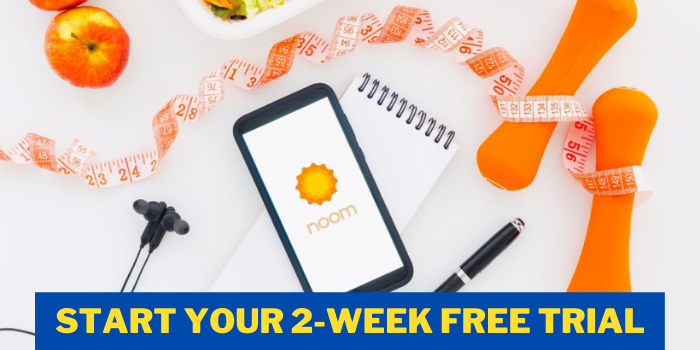 To be honest, some of the users report that they have found WW more effective than Noom. Whereas a few of the Noom vs WW Reddit reviews disclose that Noom is much more effective than WW. Therefore, you cannot say that Noom is effective and WW is less effective because the methods of both apps work differently. Moreover, to lose weight, you have to follow their strategies and stick to the diet plans recommended by the application.
At the end of our Weight Watchers vs Noom reviews, we can say that the Noom app is the best for the short term if you want to discontinue after some months. WW, on the other hand, produces better long-term results.