Noom vs MyFitnessPal: Which One is the Better Dieting App?
These are two popular fitness apps that are buzzing around the market these days. Noom and MyFitnessPal have gained a lot of popularity. They are one of the best applications to improve your lifestyle, support weight loss, help with choosing healthy food, and more. Today, we will compare which app is the best by comparing plenty of aspects. So, welcome to Noom vs MyFitnessPal.
Noom vs MyFitnessPal – An Overview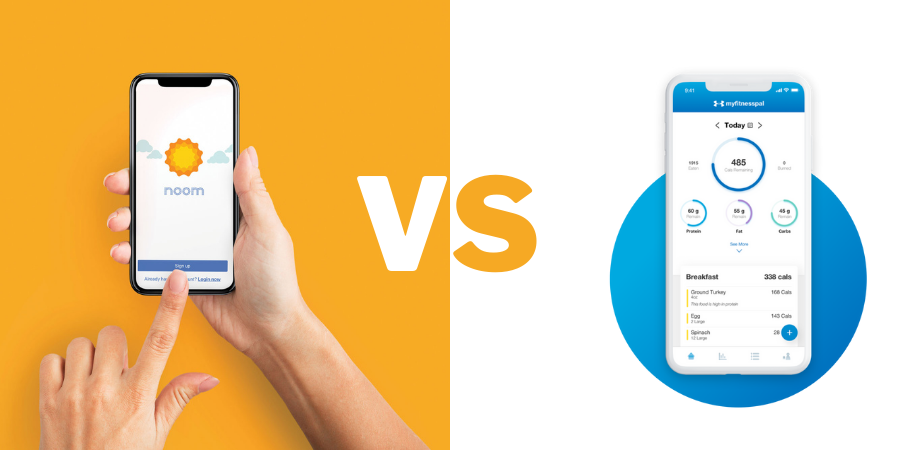 We always prefer digital or manual tools or methods that will lead to a healthy lifestyle. The majority of people depend upon dieting apps to eat healthy food and stay fit. Well, there are several dieting applications to help you track calories and nutrients.
Noom and MyfitnessPal are two of the best applications designed for a healthy lifestyle and trigger weight loss, carving, and are loaded with features to support your weight loss journey. They share some similarities, and some features are different from each other.
What is Noom?
Whatever your fitness goal is, Noom will help you reach that goal in a fixed timeframe. Managing weight is a difficult task. Thus, there should be an effective weight-loss application that will work for you. Noom helps you achieve long-term results. Using Noom is very simple.
In Noom, foods are categorised into three color-coded food categories. It is a unique way of tracking food intake and calories. It offers a personalised weight-loss regime through customised food plans daily.
Weight loss programmes like Noom support healthy weight–loss and lifestyle by counting calories and motivational content and providing live support coaches to the users to help them hit the goal.
Noom Advantages
The main features of Noom are as follows:
Full-fledged diet plans for everyone.
Customized diet plans according to gender, height, weight, food preference, etc.
Calorie tracking and food logging are available.
They offer thousands of healthy recipes to help you stick to your goal.
You will be in safe hands because of the dedicated team members of Noom.
accessible in the majority of countries.
Support groups and the community.
Continue learning with interesting quizzes.
What is MyFitnessPal?
MyfitnessPal is another popular app that is gaining popularity among fitness enthusiasts and those looking to lose weight.MyFitnessPal is a fitness application that leads to a healthy life through eating the right food. It is loaded with features to keep you learning, tracking, and improving your health. It will also keep you motivated and offer you 24 hours of live support.
It is a comprehensive application that was designed by a team of highly qualified professionals. This app is jam-packed with a lot of features, such as calories counters, dietary recording, health tips, workouts, and educational and motivational content.
It will access some users' information to offer the best diet plans to you. You can also sync your MyFitnessPal with other health tracking devices such as Fitbit to keep track. You can enjoy various bonuses with this app.
MyFitnessPal Advantages
Real-time community and news feed.
It includes a calorie counter.
350+ exercises for different types of users and body types.
A big database of foods and recipes.
Keep an accurate record of foods with a barcode scanner.
Educational content.
cloud for data storage.
Nutrient tracking and progress reports.
Differences between Noom and MyFitnessPal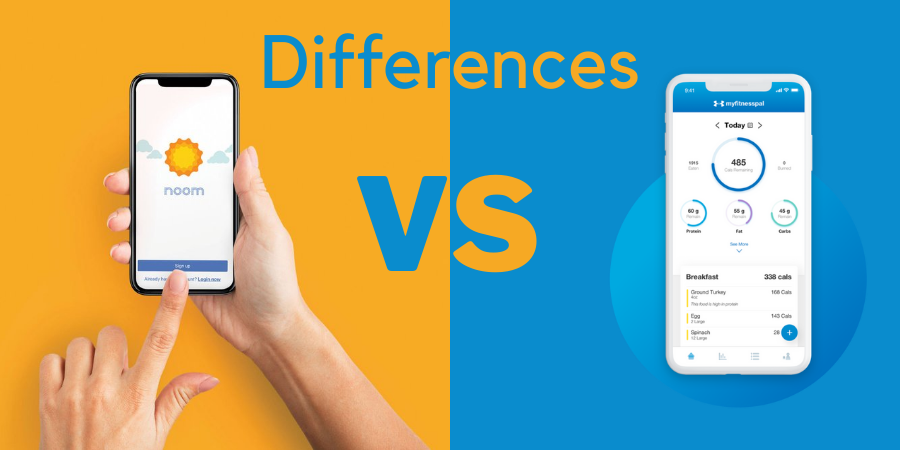 There are some similarities and differences between these two apps. Well, the main differences between Noom and MyFtinessPal are given below.
When it comes to calorie counting, MyFitnessPal offers low accuracy. On the other hand, Noom provides highly accurate and reliable calorie counting to its users.
Noom offers a free trial for two weeks. MyfitnessPal, on the other hand, does not offer free trials.
Food logging in Noom is quite complex because you have to log in to the food by yourself. In the case of MyditnessPal, you can scan food directly by using a barcode scanner, and it is simple.
The cost of Noom is slightly higher than MyfitnessPal.
Noom Vs Lose It Vs MyFitnessPal
When it comes to calorie counting and making healthier choices, there are many apps to track calories and enjoy a healthy lifestyle. Apart from calorie counting, these applications also support weight-loss by calculating daily intake, calorie deficit, workouts, and activities.
Whether you are using Noom, or Lose It, or MyfitnessPal, they all work on one principle: no food is off-limits. The basic strategy is to trigger eating disorders and cut corners through smart eating habits. There are many aspects, such as price, calorie counter, etc., to compare Noom vs Lose It vs MyfitnessPal.
Lose It: Lose it comes with a simple interface and convenient features. There is the no-nonsense approach of logging calories. Lose it keeps simple tracking, which makes it different from others. It has quick feedback to keep you motivated.
Noom: Noom offers robust features and a psychological approach to weight loss. Noom offers diet plans as per your behavioural changes and food habits. Noom includes daily lessons, certified live coaches, custom exercises, and fitness guidance to keep you on track during the weight-loss journey.
MyFitnessPal: If you want to keep your fitness data synced with your other devices, MyFitnessPal is for you. It is the best-priced app for easy tracking, keeping huge data sets, fitness planning, and more. It is one of the most convenient apps to lose weight.
The basic features of all these apps are listed below.
Guidance by a team of professionals.
Set your weight goal and keep tracking.
Nutrients and calorie tracking.
huge data set of healthy recipes.
community support.
Workouts tailored to specific body types.
Final Verdict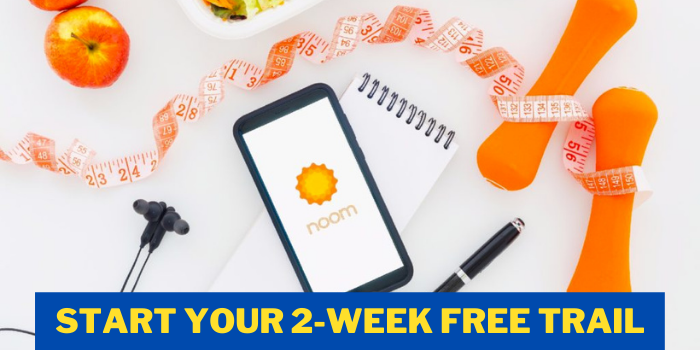 Noom and MyFitnessPal, among others, are convenient applications for weight loss and maintaining a lifestyle. Both of them offer a food logging feature and other convenient features such as database, educational, personal coach, recipes, 24/7 support, etc.
Noom vs MyFitnessPal Reddit reviews are amazing. If your goal is to lose weight, either one is not bad for you. However, the type of service or features you desire are entirely up to you.Users can choose as per their requirements. In short, Noom makes a difference if your goal is weight loss. However, MyFitnessPal is best for flexibility and convenient features.