If you are considering getting in shape, then Nutrisystem Complete 55 could be the best option for you to follow.
This program's main objective is to assist you in losing a significant amount of weight quickly. The best aspect is that the plan is reasonably priced when compared with alternative diet plans that include food delivery services.
Here are the essential facts about Complete 55 Nutrisystem that you should be aware of in order to figure out if it is the best weight loss program for you. Also, you will be able to check out some Nutrisystem Complete 55 reviews from real users.
About Nutrisystem Complete 55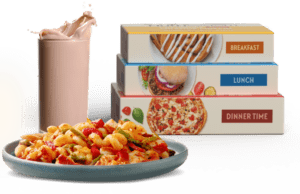 Nutrisystem weight loss program is popular among weight loss enthusiasts. It provides ready-to-eat meals that help users lose weight. The meals are nutritionally sound, balanced, and low in calories.
Nutrisystem is accessed both in Canada and the USA. Customers can place orders online or contact a customer care representative for help. It provides a variety of four-week programs and food choices. A few of the popular meals include protein drinks, food, and snacks.
Additionally, the meals are a fantastic source of lean proteins and fiber. Nutrisystem does not use artificial sweeteners, compared to many other diets. People will therefore avoid the negative impacts of sugar.
Without a plan, it may be challenging to see results in your weight loss efforts. Using a weight loss program like Nutrisystem, which takes the stress out of healthy eating, is the best option.
In the event users are not pleased with the product, the company offers a money-back guarantee. Although, this is only applicable to new customers. The company provides a range of discounts and ongoing subscriptions.
Nutrisystem comes with an app as well. The NuMi app offers customers in-depth explanations, step-by-step guides, and live instructions.
The company also provides a free web-based toolbox in addition to the app. Its online tools are made to assist users in creating customized food plans. The website also provides a support group.
The online tools are helpful for managing weight, monitoring meals, and tracking progress.
How Does Nutrisystem Complete 55 Work?
Nutrisystem Complete 55 diet plan is created to fit the metabolism of individuals older than 55 years. It offers a flexible meal plan and a selection of meals. These foods are low in fat and high in protein.
According to Nutrisystem, women can lose up to 18 pounds in their first month while males can drop between one and two pounds every week. Although, the company does not suggest its programs to those with allergies, diabetes, or pregnant or nursing mothers.
Customers can purchase prepackaged meals, desserts, and snacks from Nutrisystem. Cooking effort and the inconvenience of preparation and purchasing are both eliminated by this service. The delivery of nutrient-dense, portion-controlled meals to customers is also ensured.
Users of the Nutrisystem app can personalize their meals and keep track of their dietary consumption. Height, weight, and level of activity are also considered. It also provides qualified counseling.
Nutrisystem is recommended for those who struggle to manage their food consumption. It is additionally a wise decision for those who desire to lose weight quickly.
Customers have the option of purchasing recurring plans or monthly subscriptions. There will be a discount for those who select a recurring plan.
To assist customers in determining the amount of calories to consume, it also provides a diet calculator.
How Many Pounds Can You Lose?
The main goal of the Nutrisystem diet plan is to consume fewer calories and burn more. Eating a range of foods, such as lean meats, whole grains, and veggies, will help you do this. If you are interested in losing weight, having a healthy appetite, and don't want to spend time preparing meals, it can be a fantastic alternative for you.
Plans from Nutrisystem are structured around a 1,200-calorie diet plan. They promote the consumption of fruits, proteins, and healthy fats. However, the company does not advise the diet for those who are nursing mothers, pregnant, or have a medical problem.
Users of the Nutrisystem app can monitor their progress and meals. It also provides materials and guides for nutrition. Additionally, clients might ask to meet with a qualified dietician.
Nutrisystem Complete 55 seeks to lower salt intake while making sure that every meal has the appropriate level of protein. This also applies to Flex meals, which are larger meals served on special occasions.
Customers can select from 100+ dishes and pre-portioned meals offered by Nutrisystem. They feature dishes like beef stew, Margherita pizza, and chicken with spinach and artichoke, among others.
The cycle of the Nutrisystem food plan is 28 days. In the first week, customers will consume five meals daily. Next, flex meals, which are larger meals, are introduced. The "flex meals" are made up of SmartCarbs, which are carbohydrates with a low glycemic index. Scrambled eggs, sautéed green beans, and whole wheat toast are a few examples.
Nutrisystem Complete 55 Reviews from Users
The users of Nutrisystem plans are quite happy and satisfied with the results they noticed. While checking for Nutrisystem reviews on various third-party and independent platforms, I noticed that the majority of users are praising the quality of foods served, the taste of the foods, and especially the weight loss results they got from Nutrisystem plans. Talking about Complete 55 Nutrisystem reviews, there are no significant reviews found.
Cost of Nutrisystem Complete 55 Plan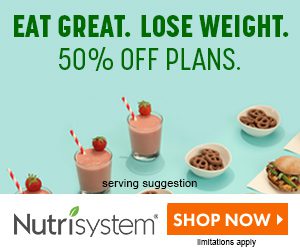 Nutrisystem Complete offers all the food and resources you need to meet your weight loss objectives for as little as $333 per month.
The Nutrisystem Complete diet plan is made to aid senior citizens in burning fat more quickly. This calorie-restricted meal plan offers a lot of fiber and protein that keeps you full and has less sodium to help you keep your blood pressure in check.
Nutrisystem provides a variety of plans to meet your specific needs, whether you're trying to lose weight as well as getting in shape. Other than Nutrisystem Complete 55, there are also plans for men, women, diabetics, and vegetarians. Additionally, they provide help via a website, phone number, and NuMi app.
Even if Nutrisystem may not be the most complete program on the market, it is a respectable choice for those who have limited time to dedicate to dieting. The convenience of the service is its primary strength. Customers receive ready-to-eat meals in pre-packaged containers.
The NuMi App is a thorough manual that provides live coaching and step-by-step instructions. With the app, you may personalize your meals and get advice from the NuMi app and a dedicated nutrition coach.
According to the Nutrisystem website, millions of people have lost weight with their support. In order to keep people engaged, it also provides a free online forum. The company provides a variety of add-ons and gives a money-back guarantee.
Nutrisystem Complete 55 is a very popular diet plan among elder people trying to lose weight. A few extras are included in this plan, such as cost-free therapy sessions, expedited order processing, and discounts on auto-delivery.
My Verdict
As previously mentioned, Nutrisystem serves all over the USA and Canada. The opportunity to tailor your meal plan with a certified nutritional advisor is its standout feature. Despite being rather ubiquitous, the company is afflicted by exorbitant costs and weak customer support. Some clients have even been known to terminate their subscriptions.
Positively, those that stay with their routine get rewarded with a healthy and slimmer figure. You can consider subscribing to Nutrisystem to get the best deals and offers.
To make a wise decision, about whether Complete 55 Nutrisystem is best for you, consider comparing it to other available options. It is better to compare price, quality of foods, taste, and more importantly, nutritional value.
The company also allows you to add a la carte items from their menu to make your meal plan personalized along with maintaining the daily nutrition and results.
So, if you are planning to give Nutrisystem Complete 55 a try, you can click here to visit the official website and subscribe to the plan at best price available.