Noom is a physiological-based health and wellness program. It isn't new. The program was started in the year 2008 by Artem Petakov and Saeju Jeong. It has been ranked as the number one health and wellness program for weight management, eating habits, sleep and stress management. In today's blog, we will focus on Noom and anxiety. Noom offers mindfulness-based stress reduction and prevention guidance.
It also helps to build healthier habits, a positive attitude, and a better relationship with food and thought. If you like to get guidance on eating, better living tips, stress management, and motivation, Noom is an excellent platform for you.
Noom And Anxiety – An Overview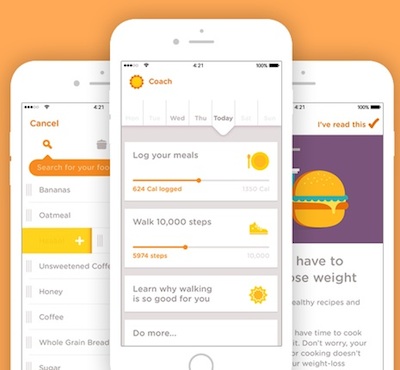 Noom has designed a program to help people struggling with stress or anxiety. The Noom helps to change your perspective and guides you to take the right steps for mental wellness. Noom believes that there is nothing similar to the Noom app. Noom acts like a guide that teaches you to adopt healthier choices and actions for overall wellness.
Noom Mood Program is crafted to boost your mental well-being and help you prevent anxious thoughts. It is an efficient program for daily stress management. We are dealing with everyday stress, and stress is not good for our health. So, Noom Mood is a platform that helps people deal with their anxiety and has long-term results.
Features Of The Noom Mood
The Noom Mood encourages and assists the participant in managing day-to-day stress and anxiety in a better way. Through this program, Noom offers various challenges, fun and engaging motivational awareness, stress resilience, and effective stress response mechanisms.
The key features of the Noom Mood are:
Noom is a 16-week curriculum that offers motivational and educational guidance and tips.
It requires daily logging to understand the mood and mental behaviors of the participant.
Noom provides reminders and notifications to remind you of the commitment and improve engagement.
The Noom Mood provides one-to-one personal coaching to support users to personalize their journey, combat anxiety through challenges, deepen their reflection, and have tons of encouragement throughout the journey.
How Does the Noom Mood Work?
Noom understands that the first step toward the wellness journey is the hardest. Therefore, they have developed programs that provide simple and easy step-to-step guidance to combat daily stress while also developing emotional awareness. On the official website, it is stated that "help people everywhere live healthier, happier lives–and that starts by realizing that you are the greatest force in your health journey."
Let's see how the Noom Program works for their participants.
First of all, Noom will take a quick survey by asking questions regarding the root causes of the stress, how often you experience the stress or anxiety, and what you would want to achieve through this program.
In the next step, a graph will be displayed in front of you based on your questions and answers. The graph will display your positive mood moments and natural, negative mood moments.
Later, Noom asks you to claim your plan, and the application offers engaging tools, personalized coaching for everyone, and weekly activities to encourage behavioral changes and overall well-being. The application is user-friendly and can be controlled easily.
You can track your mood daily to see the changes and progress in stress management.
You can access a library that includes interesting tools and techniques to trigger stress and anxious thoughts.
The Noom Mood Course is divided into bite-sized, approximately 10 minute long courses to complete daily activities at Noom. However, you can also skip a day if you are busy or don't feel like doing it.
Noom is a great thing if you want to manage and prevent stress. The program triggers stress or anxiety through Noom Cognitive Behavioral Therapy. It will help you tackle mental issues related to mental health.
Noom and Anxiety – Pros and Cons
Based on Noom anxiety reviews, we have mentioned a few of the pros and cons. The Noom stress and anxiety programs were developed by the same company that is a pioneer in weight management programs. Noom helps to recognize the source of stress, why it is there, and how to develop behavior to manage it.
It is rooted in physiological practices and principles.
The daily Noom educational and motivational lessons help to get instant relief from stress.
It is a user-friendly program. If you miss or skip a lesson, Noom will adjust accordingly and allow the user flexibility.
It wants you to write down your mood every day so that it can give you advice and tips based on your current mood.
Cons
You are not allowed to choose a coach for yourself. They offer limited information about the coaches

,

qualifications, experience, etc.
You will have to do 15-minute daily activities after each lesson.
Noom Mood Price
Noom has introduced a two-week free trial mood program for new users. However, the cost of the Noom four-month plan is $149, which means ($8.69 per week. Noom's mental health program, Noom Mood, is available on Android and iOS devices. Noom Reviews and the official website state that now it is available for US users as well.
Noom Anxiety Reviews
Noom Mood reviews show how the Noom program is helping people manage their stress and anxiety. The reviews posted on the official website and on the internet are all in favour of the program.
The users have written their experiences with Noom. How Noom helped them to combat stress and lead to a stress-free lifestyle. For more information, visit the Noom reviews for anxiety and stress.
Final Verdict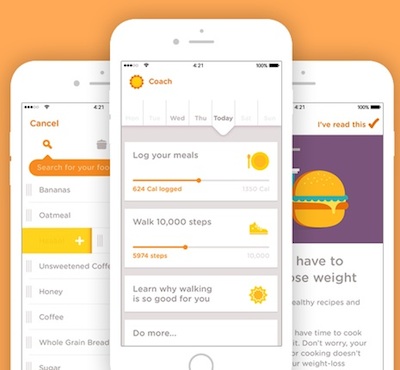 In today's day-to-day stressful life, people are becoming mentally disturbed and unhealthy. If you want to get rid of stress and anxiety, the Noom Mood is designed for folks like you. Noom and Anxiety is an easy and convenient way to deal with problems and deal with stress.
This program was created by professional experts in behavioral changes and sciences, to possibly contribute to your stress. The coaches at Noom Mood help and encourage the development of skills and awareness that are beneficial for mental well-being. They will help you come out of whatever is stressing you and enjoy a happy, stress-free life.
Others Fitness Apps>>>