A few months ago, my friend and I were talking about health and supplements, and in the middle of the conversation, he suggested the Balance of Nature supplements. At first, I didn't believe it because I am a little doubtful about quick-response health supplements. However, I have decided to give a try to Balance of Nature vegetable and fruit pills, and here's what I have found and the complete details about Balance of Nature Fruits and veggies.
Balance Of

Nature

Vegetable And Fruit Pills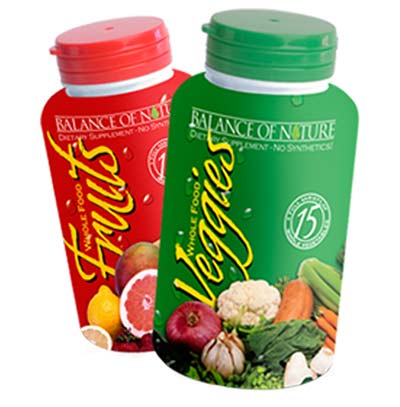 Balance of Nature fruits and vegetables are a blend of 31 potent raw and dried fruits and vegetables. The company offers the benefits of over ten servings of different vegetables and fruits daily.
The Balance of Nature was founded by Dr. Douglas Howard in the year 1997. Dr. Douglas is a well-known chiropractic physician. He is very curious about nutrition and diet, and therefore, he has discovered a convenient way to get healthy nutrients in just three capsules.
Dr. Douglas has learned about phytochemicals and using phytochemicals to stay healthy and promote optimal health.
During research time, he has found that single phytochemicals are not enough to work magic. Thus, he discovered numerous phytochemicals that were found in plant-based foods and worked magically when combined. This is how he created a balance of natural dietary supplements to combat nutritional deficiency and offer plenty of phytochemicals to enhance health and life.
Do Balance of Nature Capsules Work?
Balance of Nature fruit and vegetable capsules are made with research-based ingredients. It was formulated by a doctor who is a well-known chiropractic physician. Balance of Nature fruit and vegetable pills are made of real, dehydrated fruits and vegetables.
Although the Balance of Nature supplements do not contain the exact amount of nutrients in their product, the company claims that they will improve the nutrient values in your body and promote health.
A blend of exotic and antioxidant ingredients helps to fight free radicals and prevent oxidative damage. It will boost immune system function and protect and repair cells. According to the company, it will improve energy levels, mental clarity, inflammation, digestion, sleep quality, cholesterol, blood pressure, hair, nails, and skin. Read our complete Balance of nature reviews for more information.
Ingredients

Balance of Nature pills contain only plant-based superfoods and herbs. All the supplements of Balance Nature are made with 100% natural and whole fruits and vegetables. They contain proprietary blends, so you cannot track the exact amount of ingredients you are getting in each scoop or capsule.
However, the plus point is that it doesn't harm your health because it doesn't contain harmful chemicals, pesticides, heavy metals, and synthetics. They are also free from GMOs, gluten, synthetics, added sugar, fillers, and additives.
The balance of nature keeps us from heat or light. Instead, they use a flash drying system to quickly dry their fruits and vegetables and prevent oxidation. Due to the unique flash drying system, their supplements are clean and pure.
Balance of Nature's products are subjected to stringent testing to ensure quality and the absence of chemicals and toxins.
Fruit Supplement Factor of Balance of Nature
Balance Of Nature Fruit multivitamin capsules contain the following ingredients:
maintain blend consists of 731 mg of tomato, papaya, apple, banana, grape, wild blueberry, aloe vera, and strawberry.
The Protect blend contains 719 mg of orange, cranberry, tart berry, wild blueberry, grapefruit, grape apple, and Aloe Vera.
The repair blend comprises 561 mg of pineapple, raspberry, mango, lemon, aloe vera, and sweet berry.
Balance of Nature Veggies Supplement Facts
Balance Of Nature vegetable capsules are infused with three types of blends.
Maintain Blend consists of 720 mg of spinach, broccoli, soybeans, wheatgrass, kale, green cabbage, cauliflower, celery, white onion, and zucchini.
The Protect Blend consists of garlic, red onion, red cabbage, soybeans, carrots, kale, cayenne pepper, wheatgrass, sweet potato, and shiitake mushrooms.
The repair blend contains 576 mg of green onion, soybean, spinach, cauliflower, zucchini, and celery.
Is Balance of Nature fruit and vegetables good for you?
As per the official website of the Balance of Nature, all the supplements, including the Balance of Nature Fruit and Veggie Capsules, are safe for use. All supplements are properly tested by the company. Moreover, the supplements are independently tested by a third party as well.
But remember that it is not a cure for diseases. It can be used as a supplement to boost health. Consuming Balance of Nature supplements will not harm your health until you don't overdose on the recommended dosage.
[balance of nature fruits and veggies supplements reviews]
Balance of Nature Pros And Cons
As every product has some pros and cons, in this article, we will break down the pros and cons of the Balance of Nature fruits and vegetable pills.
Both of the fruit and veggie capsules are made of 100% natural whole superfoods. Additionally, the multi-vitamin supplements are free from heavy metals, GMOs, added sugar, artificial sweeteners, fillers, or other synthetic additives.
The Balance of Nature contains a variety of fruits and vegetables or greens to offer multiple types of vitamins, minerals, some fiber, and enough nutrients for our bodies.
Fruit and vegetable supplements Balance of Nature is a convenient way to get specific vitamins and nutrition every day.
After using Balance of Nature supplements, you will feel more energy and have better performance.
The company gives you 30 days to return the product if you don't like it.
It is a safe supplement for all ages.
They offer health coaching to the preferred members.
Balance of Nature also offers the option of a Whole Health System preferred membership for convenience.
The cost of the supplement is budget-friendly.
Cons
The company doesn't disclose the amount or the percentage of fruits and vegetables included in the supplement. After researching on the internet, I got to know that the amount is pretty standard.
At first, the cost of the product feels higher than another alternative, but the health and quality are the priorities, so the Balance of Nature supplement is worth the money.
You need to ingest 6 capsules per day.
The Advantages of Nature's Balance Fruit And Vegetable Pills

Balance Of Nature Fruits and veggie supplements are very beneficial for health. It reduces the risk of various health conditions and diseases such as diabetes, heart diseases, and others. But Balance of Nature doesn't claim that their supplements can be used as a cure to treat or prevent diseases.
The Balance of Nature emphasizes plant-based foods to boost health and help the body repair and heal.
It is effective in speeding

–

up metabolism and digestive functions. Some studies show that the consumption of fruits and vegetable powders can reduce oxidative stress and the Balance of Nature supplements do the same.
It can also lower the symptoms of severe cold and flu symptoms. Balance of Nature can also help to reduce inflammation.
Balance Of Nature Potential Side Effects
The manufacturer and the founder of the Balance of Nature mentioned that their supplements are safe. It is a safe formula, even for children and pregnant women.
The Balance of Nature is a purely plant-based supplement, and it will not interfere with any medication. The fruit vitamin Balance of Nature doesn't include grapefruit, which may react with medication. However, the veggie superfood capsule contains soybeans, which may cause allergies.
So, as we have seen, there are no major side-effects to the balance of nature. Hence, the balance of nature is safe.
How To Take Balance Of Nature Fruit And Vegetable Vitamins?
According to the official website of the Balance of Nature, you have to ingest three capsules of fruit supplement and three pills of veggies. A single bottle of veggies or fruit contains 90 capsules. So, in total, you should take six capsules per day.
You can either take the capsules with your favorite beverage, chew the pills, or sprinkle the powder of fruit and veggie capsules over the salad or top of your meals. These capsules are also safe for cooking. You can add them to your favorite meals.
Is Balance of Nature pills for real?
No, Balance of nature is not a hoax at all. The claims made by the manufacturer seems to be true referring customer reviews.
Is Balance of Nature made in China?
No, Balance of Nature supplements are purely manufactured and produced in United States of India.
How many pills of Balance of Nature do you take a day?
You are recommended to take 3-3 pills of both balance of nature's fruits and veggies every day.
Where To Buy And The Cost Of The Balance Of Nature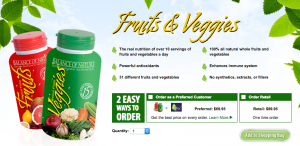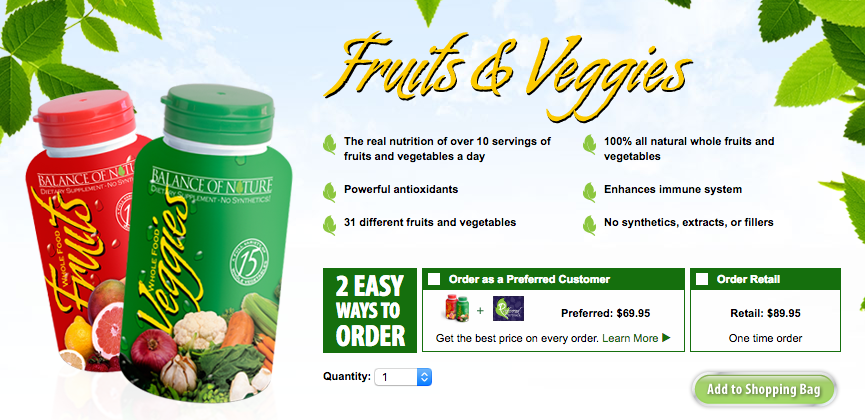 You can buy the Balance of Nature supplement on the official website. Otherwise, you can also purchase them right from the authorized sellers on Amazon. However, if you buy the product from the official website, you will get huge discounts on different deals.
Moreover, the cost of the Balance of Nature is around $89.95. If you subscribe, you can save 33% and the cost will be reduced to $69.95. The company offers free shipping and a money-back guarantee.
The Final Verdict
Balance of Nature vegetable and fruit pills are one of the best superfood powder capsules. They work best when used together. When you take fruit and vegetable pills together, it will help to boost the immune system, protect cells, and repair DNA and apoptosis. The unique formula of Balance of Nature is very effective for all ages.
It combines 31 whole fruits and vegetables to fill up the nutrient gap and offer great energy and strength. You may also notice, less bloating, inflammation, oxidative stress, and cell damage. Balance of Nature. Each bottle is filled with the goodness of superfoods to get enough nutrition for your body needs daily. So, give your body a boost with Balance of Nature's healthy dietary supplements.