The supplement industry is quite confusing. Super green powders are very popular these days. They are a potent and convenient supplement to add to your diet. A single scoop of super green can provide an array of health benefits. However, some people often get confused about how often they should take green powder every day, what the benefits of consuming super green powder every day are, and so on.
Consuming super green isn't hard, and many people love taking superfood powder. But if you are someone who may be going to use Super Greens for the first time and are not sure about the serving size or how often you should take greens, then this is for you.
We are going to share some essential information that will help you to find out why you should add super green powder and how much you should consume.
Loaded With Nutrients For Optimal Health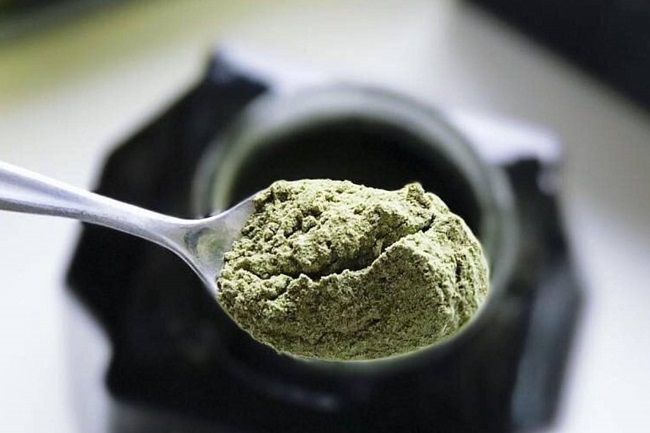 One of the main reasons why you should consume green powder every day is that the green powders are packed with essential nutrients. Green powder is easy and convenient to consume and has ample health benefits.
The main purpose of consuming green powder is to get all the vital nutrients, vitamins, and minerals that people aren't able to include in their diet. Green powders offer the perfect amount of essential vitamins and minerals, which are good for a healthy lifestyle.
Green powders are extremely beneficial for office people, those who have an extremely busy lifestyle, or those who are lacking time to prepare balanced meals for themselves.
This is one of the primary reasons why you should use green powder every day of your life. Green powder supports an optimal state of health. It will provide all the necessary nutrients, vitamins, and minerals.
Adding only one scoop of green powder would offer plenty of benefits. However, some brands recommend taking it a couple of times per day. If you want to get the maximum advantages, consume the green powder mentioned on the facts label.
Green Powders Contain Probiotics And Enzymes
Gut health is improved with probiotics and enzymes. Although not all green powders include probiotics and enzymes, the majority of the brands ensure to add probiotics and enzymes to their super green powders.
The enzymes that are included in green powders are digestive enzymes. They will break down the foods that you consume and help the body absorb the nutrients present in the food. On the other hand, probiotics ensure gut health. They ensure that the bacteria present in the tank is healthy. Additionally, it will also support the digestive system.
Digestive enzymes and probiotics are both helpful in regulating bowel movement, preventing illness and reducing bloating. Therefore, you should consume green powders to get all these health benefits by consuming just one scoop every day.
Some people notice diarrhea when introduced to green powders. However, there is nothing to worry about. Your body will get accustomed to it very soon, maybe in a week or two weeks.
Enhancer of Energy
An energy booster can be anything. For some people, tea or coffee work as an energy booster. However, there are very limited benefits and several side effects in comparison to positive effects. However, this is not the case with an energy booster. Green powders are loaded with healthy ingredients, not caffeine. It delivers a long-lasting effect throughout the day.
Replacing tea or coffee with green powders is an excellent option. Green powder drinks provide a buzz-free boost to the customer. It will also keep you awake and give you more energy all day long. If you don't use green powder every day, you might not get enough vitamins and energy for the whole day.
Green Powder Can Help Your Immune System
Green powder provides impressive health benefits to the user. The potent ingredients of green powder ensure optimal health. Apart from other benefits, one of the major benefits of green powders is that they support the immune system.
Our immune system plays an important role in fighting illness and diseases. You should ensure the health of your immune system by providing it with essential vitamins, minerals, and nutrients. When you take the necessary nutrients, your immune system becomes strong.
You can strengthen your immune system by consuming the right foods or supplements. Green powders are an effective and easy solution to boost your immune system. Most green powders contain antioxidant-rich ingredients to detoxify your body and maintain health.
Antioxidant-rich foods help to flush off the toxins, heavy metals, and pollutants from the body and keep it clean and healthier.
Antioxidants are mostly known for removing toxins, and they also help to protect the cells from damage. As a result, consuming green powder reduces the likelihood of being exposed to radical damage.
As you know, green drinks are good for your health. There are plenty of reasons to add a good green drink to your diet. Organifi is a top-rated brand that always comes first in our mind. It will be the best option for you too. Organifi Pure, Organifi Red, and Organifi Shakes are wonderful organic drinks.
Frequently asked questions
How often should you take super greens?
As a rule of thumb, super green powder should be consumed once a day. Or read the recommended dosage written on the label of the powder.
Is it worth taking green powder?
Green powders are made of organic and high-quality ingredients. It contains nutrients such as potassium, magnesium, and nitrates, which will help to improve blood flow, support blood pressure, and maintain optimal health.
When should I take my daily greens?
Well, there is no specific timing. However, most people prefer to consume green powder in the morning before breakfast. Starting your day with a glass of a healthy drink is great.
Does green powder work?
Super green powders have received all positive responses in the scientific trials. They are made of scientifically researched ingredients. They are beneficial for adults and kids as well.
Conclusion
Finally, we hope you guys get the point of incorporating green powder every day into your diet. We have mentioned the most common reasons why you should take green powder every day. Well, in our opinion, there is no need to take green powder until it is introduced with the impressive health benefits of super green powder.
Green powder is not just loaded with benefits, but there are no negative side effects to this powder. With just one scoop of green powder every day, you can hit the daily intake of necessary nutrients. It will probably be the best drink for your entire family and loved ones.