Every day in television commercials we are often coerced by many protein brands to buy their highly energetic drinks, even the superstars and popular actors come in the front lobby to promote the specific Protein drink!
But, in many cases these Products are neither genuine nor did they show any positive effects on our body, therefore we begin to start criticizing the Products, However, we have also been well known that how the trend of consuming Protein Powder for muscles building is a Youth Craze!
So, how to find which one is better and perfect for our body and health priorities, So today in our blog, we will be exploring one such protein Brand named Vega Protein powder and will be giving an Honest "Vega Protein Powder Review".
Vega Protein Powder Review: What is it?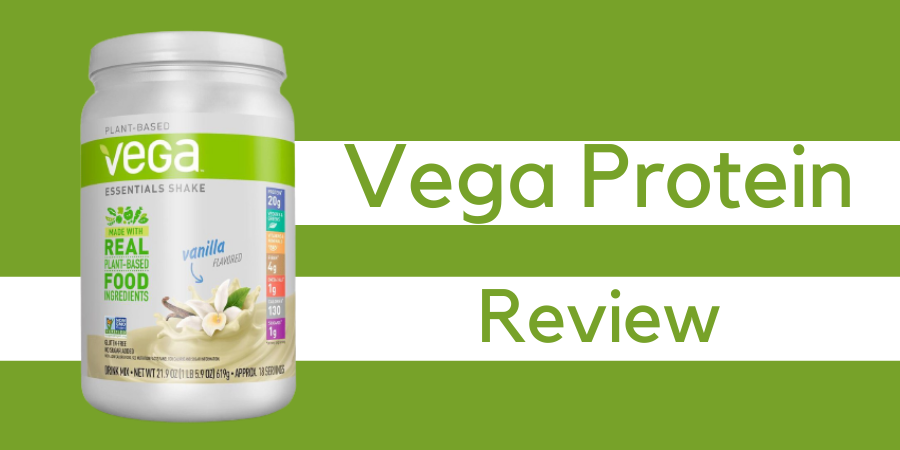 According to Brand's claims, it turns out to be a very natural and vegan-based Protein Powder, which comes in form of snacks and protein-packed jars of powders, This Brand aims to keep up with your daily vitamin and Mineral requirements, gives proven results when consumed along with a gym routine.
Now, as we have promised you to provide an Honest Vega Protein powder Review! We don't want to clutter much and want to keep all the things under the sun, our main aim is to provide you with an authentic report analysis of how does Vega works?
So, let's get dive inside the story of how did Vega came into existence? What is its backstory?
"Power Your story with Plant-based nutrition! "
These lines themselves convey the meaning of its product, yes, it is the famous tagline of Vega Protein Products, through which they share an incredible healthy transformation inside your body by daily consuming the prescribed amount of its product!
Vega was started in 2001 with the aim of fulfilling the goals of health enthusiastic people, who aim to have a complete vegan-based product that is tastier and healthier at the same time.
Brendon Brazier, the Co-founder, and CEO of Vega Protein brand is a former triathlete who had since his beginning as a sportsman known the value and importance of a complete nature-based product, and was in a search of a very unique way to channelize his thoughts and here is how the Vega Protein Powder came into the existence!
Vega nutrition proves to be an all-in-one solution for every kind of nutrition need as its product is available in form of: 
Snacks
Shakes
Daily Nutrition
Sports Energizer
Protein Bar
Vitamin Capsules
Protein Powder, etc.
Along with its products, you can also buy its stylish Protein shaker, Camp Cup, etc. while visiting its website!
Qualities of Vega Protein Powder
During our search of 'Vega Protein powder review', We came across so many qualities and features of Vega nutrition that not only inspired us to dig more information about it! But also, the types of sub-products it is selling!
The main features of Vega protein reviews are based on its core characteristics which differentiate it from the rest of the nutritional brands! Here we have divided its holistic approach within two categories:
Product-based Qualities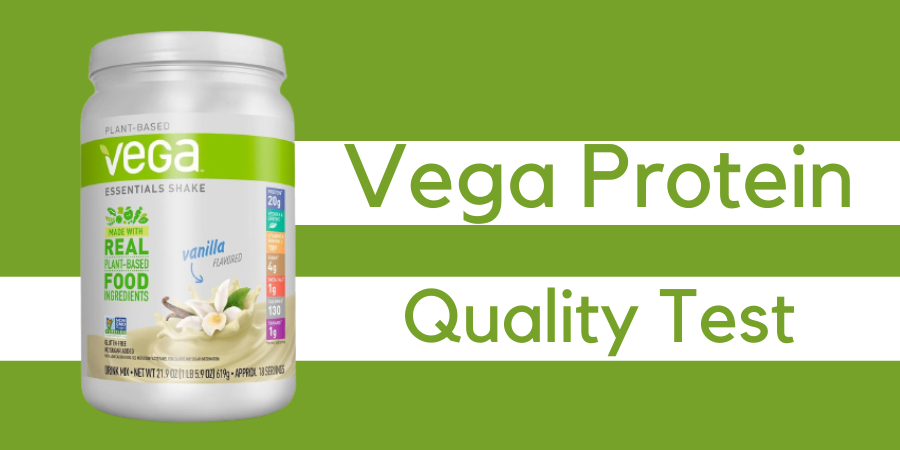 Health Goal Mentor-based Qualities
So, starting from our first category, we would like to explain its characteristics as Product-based, here it is its core qualities that certifies it as a genuine and authentic Nutrition Brand:
Non-GMO Based Product
Gluten-free
No artificial Colors, Flavors added
No-grains
Vegan
No Added Sugars
However, these major elements give your health a major goal but apart from the characteristics of its products, it also helps as your personal health mentor, how? Let's check in its second category i.e., 'Health Goal-based Qualities',
Vegan Blogs and Email- Subscriptions: Blogs are filled with nutritional tips like How to set realistic running goals? Plant-based cooking ideas with stimulated formulas, etc. tips to make Vega Protein Smoothie and Vega Protein Tofu, these two recipes are very popular blogs.
Vegan Healthy Recipes: You can try awesome recipes like how to make a vegan smoothie? How to prepare a nutritional brunch? etc., by clicking it learn section.
Vegan Learn section: This section keeps on updating with useful knowledge of Nutritional resources and values which are further categorized on the basis of Post-workout nutrition to fitness program schedules like:
Nutrition: This section involves much nutrition on the basis of post and pre-workout routine, breakfast, etc.,
Performance: This section mainly copes up with sports psychology and preaches knowledge about training tips, Strength activation, etc.
Wellness: This section balances with your mindfulness, and triggers you to put down your efforts in a holistic achievement of your wellness goal, like applying some tips on health and some surrounding inspirations.
Sustainability: This area focuses on sustainability practices, like How to live a life with sustainability, the ingredients which they used in Vega, and their qualities through their blogs.
Why did Vega Promote a Plant-based Product?
Let it be Vega Protein Weight gain or Vega Protein Mix, its each and every product is a plant-based product and also it has multiple times emphasized the importance and key secrets of using the ingredients derived from plants, so why there is all fuss about being Vegan?
Let's try to find out in a more advanced manner about Vega's innovative approach towards natural ingredients and Plant-based elements:
Performance-wise: Now, as it is founded by a Triathlete, it has always supported the sport psychology and the sports enthusiast to go vegan because during research it is found that the sportsperson who follows a Plant-based diet has a high level of performance rate than those who are Non-Vegan.
Environment wise: Now, we all know that how pollution and environmental degradation have been at their peak due to the exploitation of mother nature! So, to fight back with such conditions, Vega has started to use eco-friendly products which are again plant-based.
HealthWise: Many health benefits are discovered due to the consumption of various Plants and even their roots, they have been active in reducing heart attack rates, Type 2 Diabetes.
Giving back wise: Vega Nutritional Brand has taken an oath to serve for humanities, which means they donate their Plant-based products to food banks, Hospitals, Non-profit organizations at the time of Covid-19 like a pandemic, where people were facing the food shortage like serious problems.
Vega Protein Powder Ingredients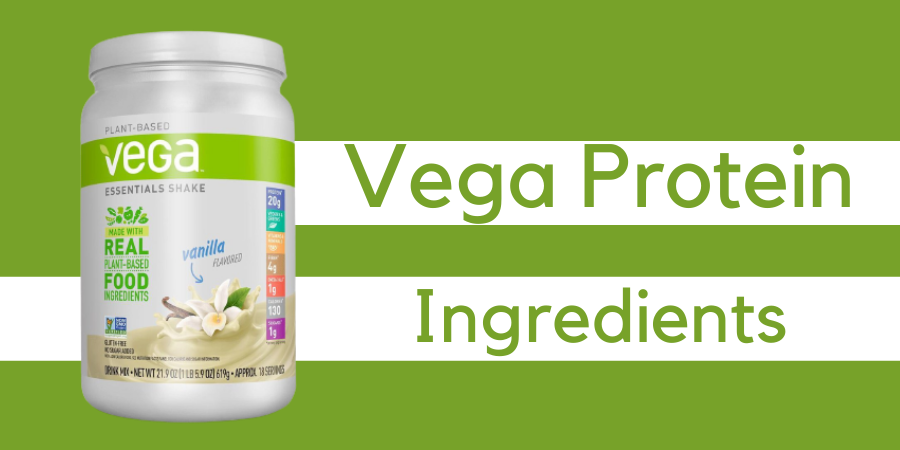 Vega Protein powders come in varieties of flavor and tastes; therefore, we have drawn some specific ingredients which are found inside the General Vegan Protein Powder Ingredient lists are as follow:
Pea Protein: It is an extract from yellow peas which is used as the Smoothie Content enhancers and in shakes, also it is a great alternative for those who are vegetarian and can't eat eggs, fish, beef, etc.
Because it is a high-protein-based source of iron that keeps your heart healthy and muscles strong!
Pea Starch: It is known as the rich source of amylase which is used to increase the consistency of any liquid diet, and is also gluten and lactose-free.
Alfalfa Grass Powder: It is known to curb cholesterol levels in our body, it is also proven effective for women in case of their menopause, containing various nutrients from Vitamin K, copper magnesium to antioxidants, it has subsequently very-low-calorie value.
Spinach Powder: Spinach is the most iron-rich leafy vegetable, used in soups and salad dressings because it helps in better digestion and maintains blood pressure level with weight loss benefits.
Broccoli Powder: Broccoli is called the green powerhouse for the cell, because it has innumerable health benefits and is rich in almost every type of essential nutrients like fighting against cancer, reducing bad cholesterol, blood level, etc.
Stevia Leaf Extract: It is the best-known substitute for sugar and reduces calorie intake.
Papain Powder: It is the most used folk home-remedies which is used as an anti-inflammatory component, acts as a digestive aid, and is a miracle for fever and cold.
Organic Kale Powder: It contains four times vitamin c and two times selenium contain useful in treating cancer, heart disease, improving eyesight, etc.
Xanthan Gum, etc.: It is used for fighting against diabetes and increased sugar levels in the body, it is used as a food stabilizer.
Customer's Vega Protein Shake Reviews
For testing a product's 100 percent Genuity and authenticity, we must learn about its customer's satisfaction, so we have reached through various customers and have read their real Vega Protein Shake reviews, which are as below:
During our analysis, we found more than 60 % of people have given 5 out of 5 ratings to it.
Less than 14 % have given a 4 and above rating.
And less than 10% have given three or below than three percent.
The overall list of Vega-based products and final ratings:
Shake Category review:
All-in-one-shake: Average rating above than 4 from more than 3000 people.
Vega Protein and Greens Plant-based Protein Shake: It has a 4.6 rating from more than 4000 buyers.
Protein Powder and snacks Category Review:
Vega Protein and energy Plant-based Protein Powder: 5 rating from 400 people
Protein and Greens Plant-based Protein Powder: Average rating above than 4 from more than 3000 people.
Snack Bars: Most favorite one has got a 4.7 rating from 150 people.
Sport Hydrator Category review:
Vega Sports Electrolyte Hydrator: 4 rating on average rated by more than 1200 people.
Positive Comments
Dessert-taste Flavored Drink
Less-expensive and better texture
Mixable with any fruits and dry fruits.
Better Customer support: as it has an A-plus rating with less than 2 complaints.
All-in-one nutrition pack
Effective and proven solution in bloating and gas problems.
Dairy-free and gluten-free
Negative Comments
Shipping problems out of the US
Some products like Chai Vegan Protein tastes medicinal
 Other More Exciting Series –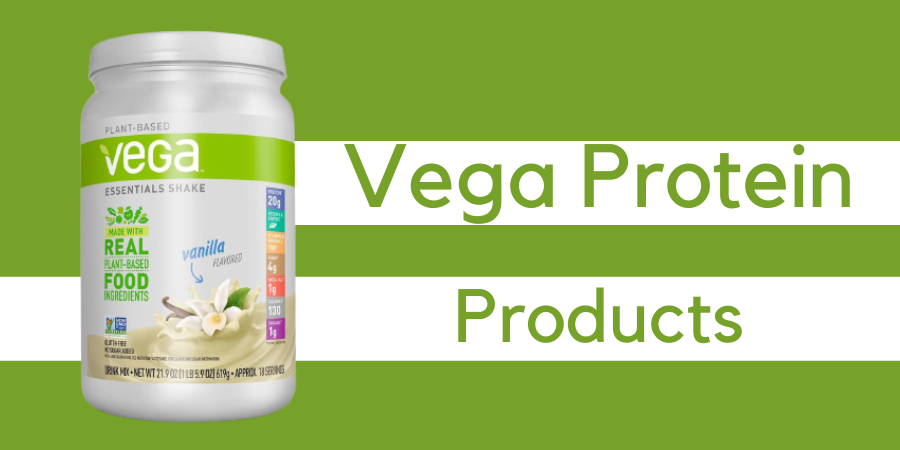 Rather than being a trusted brand for a pure Plant-based Vega Protein Drink and powder with low carbs level, what are some other Vega Protein Products, that is worth giving a try? Here we have found the following products which are amazing and can be given a try!
Vega Sports Protein
Vega Sports Protein comes in different flavors and ranges which are completely focused on muscle fueling and fulfilling our needs for calcium, magnesium to reduce our playtime fatigue and tiredness, so here are the below types we found:
Vega Sports Plant Based-Protein Powder
Rating –4.6/5 by More than 960 people.
Active ingredients– 30 g Protein, 5g BCAAS, 2B CFUS Probiotics, tart cherry.
Serving box- Comes in XL Tub 45 servings and Box of 12 single packs, Large with 20 servings.
Use-Keto-friendly and you can have one scoop of Vega sport protein in one and half ice-cold water or can also blend it with a smoothie.
Flavor-Vanilla, Berry, Chocolate, Mocha, Peanut Butter
Pricing- $49.99 USD
Vega Sport Protein Bar –
Vega Sport Protein Bar: this Protein bar is made for getting post-workout support!
Rating –4.3/5 by More than 300 people

Active ingredients- 20 g protein, 480 mg tart cheery, 3.5 g BCAAS
Serving box- 12 Boxes with 12 servings.
Use- After post-workout

Flavor-Crispy Mint Chocolate and Crunchy Peanut Butter
Pricing-$29.99 USD
Vega Sport Sugar-free Energizer-For Pre-workout session.
Rating –3/5 by More than 300 people
Active ingredients- 100 mg Caffeine, 16 g Premium Carbs, vitamin B12, and Electrolyte.
Serving box- Comes in Tub 25 servings and Box of 12 single packs with 12 servings.
Use – One scoop of energizer in 1-2 cups of ice-cold water
Flavor-Strawberry Lemonade and Acai Berry
Pricing-$29.99 USD
Vega Sport Hydrator –
Vega Sport Hydrator: It helps in restoring the electrolyte imbalance in our body while boosting Vitamin C.
Rating –3.5/5 by More than 149 people
Active ingredients– 100 % Vitamin C, calcium, magnesium, and electrolytes.
Serving box– Comes in Tub 50 servings and Box of 30 single packs with 30 servings.
Use – One scoop of energizer in 2 cups of ice-cold water
Flavor-Berry and Lemon-lime
Pricing-$29.99 USD
Vega Sports Pro Capsules –
Vega Sports Pro capsules for Vitamin C, Pro-B Complex, Beta-Alanine, Calcium, magnesium, Curcumin, L-carnitine L-Tartrate. Etc.,
Serving Box – 60 gluten-free capsules.
The direction of Use – 2 capsules a day can be consumed along with food or on an empty stomach.
Pricing- $5.49 USD
Vega Protein Powder Chocolate: The Vega Protein Powder chocolate series makes the most popular choices under Our honest Vega Protein Powder review by the buyers, it is a great experiment to hide the green flavory taste, sometimes complained by the customers comes in the following series:
Vega Protein One Organic All-in-one Shake Plant-Based Meal Replacements
Flavor- Chocolate or Chocolate Mint
Serving Box- Large tub 20 servings, small tub 10 servings, and XL tub 43 servings, comes in 10 pack with 10 servings.
The direction of use – Great source of Vitamins A, C, D, good for breakfast along with shakes, use one scoop along with one and a half cups of ice-cold water and can also blend it.
Pricing-$59.99 USD
Vega Sport Premium Plant-Based Protein Powder
Flavor-
Serving Box- Large with 20 servings, XL tub with 45 servings, and Box with 12 single pack
The direction of use – use one scoop along with one and a half cups of ice-cold water and can also blend it.
Pricing- $49.99 USD
Vega Protein and Greens Plant-Based Protein Powder
Flavor– Chocolate
Serving Box-small 18 servings, medium 21 servings, large 25 servings, and 12 boxes with 12 servings
The direction of use – One scoop in one cup of ice-cold water
Pricing-$29.99 USD
Vega Protein and Energy Plant-Based Protein Powder
Flavor- Classic Chocolate
Serving Box- Small tub
The direction of use – Made with smooth coffee fruit and MCT oil, shake it one scoop with 12 fl. oz of ice-cold water and can also bake its powder with wheat flour!
Pricing–$29.99 USD
Vega Essential Plant-Based Protein Powder
Flavor- Chocolate
Serving Box- Medium 18 servings, XL Tub, and 12 boxes.
The direction of use – Compensate one-fourth percentage of the daily nutritional value of 12 vitamins and minerals, use one scoop along with one and a half cups of ice-cold water, and can also blend it.
Pricing- $39.99 USD
Vega Protein Bars: They are concluded under the various sections of products and are mainly after the post-workout munching, It starts from the price of $19.99 USD to $29.99 USD, it is filling and promotes the energy circulation inside your body, comes under serving of 70 g and is available under seven flavored versions like:
Chocolate Peanut butter
Salted Caramel
Chocolate Caramel
Blueberry Oat
Coconut Almond
Crispy Mint Chocolate
Crunchy Peanut Butter
Vega Protein Powder Vanilla
Vega Protein Powder Vanilla is the same version of chocolate protein powder while only changes in Flavor discussed previously.
Vega Protein Vs Whey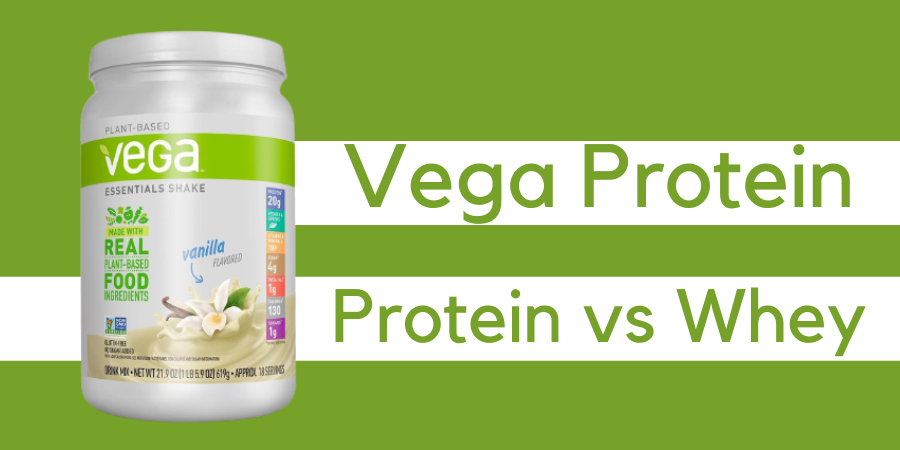 Vega Protein and Whey protein are two contrasting sources of a diet plan, which differs from each other in many dimensions like making process, cost, nutritional value so let's give an overview of both:
| | | |
| --- | --- | --- |
| Characteristics | Vega Protein | Whey Protein |
| Origin | Plant-based, extracted from soy, beans, pea extract, and from grassroots and leaves. Etc. | High-quality protein extracted from cow milk after processing of cheese. |
| Lactose percent | Zero | Completely |
| Protein amount | Less amount of protein in form of Branched-chain amino acids (BCAAS) | It is called complete protein contains 20-30 gm. |
| Digestion rate | Easily digestible except for some pea proteins. Check the label for better clarity | Less digestive can lead to bloating and gas. |
| Cost-effectiveness | Differs | Differs according to brand |
| Muscle Fueling | It is also convenient but a little bit slower than Whey | A quicker way of gaining muscles due to complete protein factor |
Vega Protein Shake:  Discount offer
20 percent off when you become their email subscriber!
Vega offers a membership plan, where one can get 20 percent off on its Vega products and free shipping cost, by opting for a Vega Plant Co/op member!
Shipping is usually given with two options:
Standard shipping: 3-5 days $10 and free for shopping more than $30
Express Shipping: 1-3 days $18, you also get a tracking order option!
Common FAQs
Is Vega Protein Powder Good for You?
Yes, it is a complete all-in-one package for athletes, fitness freaks, homemakers, and those who are at an older age because of its non-toxic and non-allergic ingredients.
Can I have 2 Protein Shakes in a Day?
Absolutely without any denial, even you can do more than two shakes!
Which Vega Protein Powder is Best?
It may be differed from person to person, while according to some sites, Vega One and Vega Sports premium Protein powder is chosen as the best one!
Is Vega Protein Powder Good for Weight loss?
Yes, it can be beneficial but one has to do workout to make it more effective!
Is Vega Protein Safe?
However, during our research, we have found it uses Plant-based elements and no artificial preservatives, so it is safe!
Final Verdict on Vega Protein Powder Review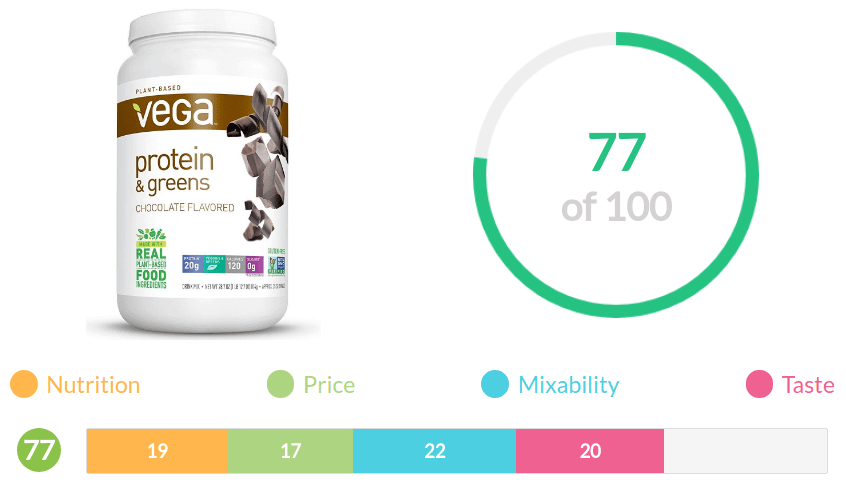 Here, we have tried to do the entire Vega protein powder review and apart from it there were so many exciting products like Vega Protein Mix, Vega Protein greens, etc., Which serve as a good supplement for your weight gain and loss goal but it can be little expensive however effective!
But you have to follow a strict diet plan along with workouts to pump up your wellness.