Goli superfruits Vitamin Gummies are everyone's favorite, but what are those things that make them perfect and lovable by its customers? What are those magical ingredients that are added to enhance their taste and nutrition? Let's try to find out in our today's article about Goli Superfruits Gummies review!
Goli Superfruits Gummies Review – An Overview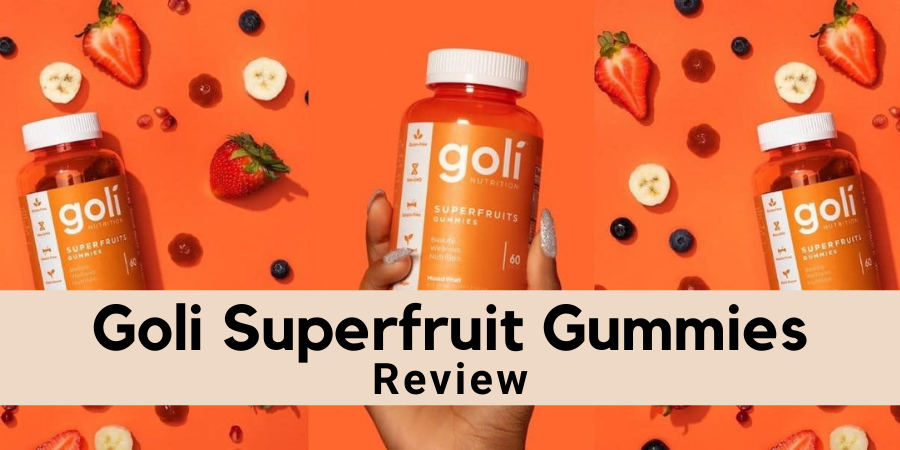 The product is manufactured and marketed by the most popular health supplement brand, Goli. Goli Nutrition is the leading brand with its innovative approach to combining taste with goodness. So, continuing its brand culture, Goli has launched its latest gummy supplement which is made from the extract of fruit vitamins and other natural ingredients.
Goli was founded four years ago in 2017 by Michael Bitensky. Its aim is to be inventive and oriented towards people's wellness. Goli is operated along with an expert board of nutritional advisors, whose main concern is to help people achieve their nutritional goals.
Certified Fruit Gummies Product
It also claims to have been certified by many health wellness institutions, like PTPA and KOSHER. Here we are listing some of the certifications that are proudly displayed by Goli on its homepage:
PTPA Winner's Certificate – This certificate facilitates the parenthood emotions of the customers. Where they certify the product on the basis of "Parent Tested, Parent Approved," it gives a proven basis for the purchasing power of the customers for their families.
GMO-Free Certificate – This Certificate is helpful in the final delivery process where the product is evaluated on the basis of whether the addition of genetically modified organisms is there or not. It is a harmful additive used in the manufacturing process of the product.
KOSHER Certificate – A Kosher certification is given to a product that satisfies some religious norms and cultures related to the Jewish religion's cooking, making, and selling of food. Ex: Meat and dairy products can not be mixed or added together.
Peta Cruelty-Free Vegan Certificate – This certification provides a clean chit against illegal testing or any kind of experiment performed on innocent animals or any endangered species. It verifies that the brand doesn't promote the killing or torturing of animals for its dietary products.
Org Certificate – Vegan.Org classifies this product as 100 percent vegetarian and doesn't contain any animal byproducts or inorganic substances that may be against the consumption value of the customers.
Allergen-Free Certificate – The Allergen-Free Certificate helps to recognize the product as dairy-free, egg-free, soy-free, or any fish-free ingredient. Sometimes wheat and gluten are avoided in listing against the allergenic supplement product.
FDA-Registered Facility – Goli Nutrition claims that its superfruit gummies have been certified by the Foods and Drugs administration, which has determined and tested everything about the particular product and has identified whether it meets the standard level of the food and dietary laws or not.
BRC Food Certficate – It is an international food safety and management system that issues certificates to products that have used standardized food processors to manufacture their products, as well as paying attention to the fact that food processors must be built in a customized manner in order to achieve effective food safety norms.
Goli Super Fruit Gummies' Advantages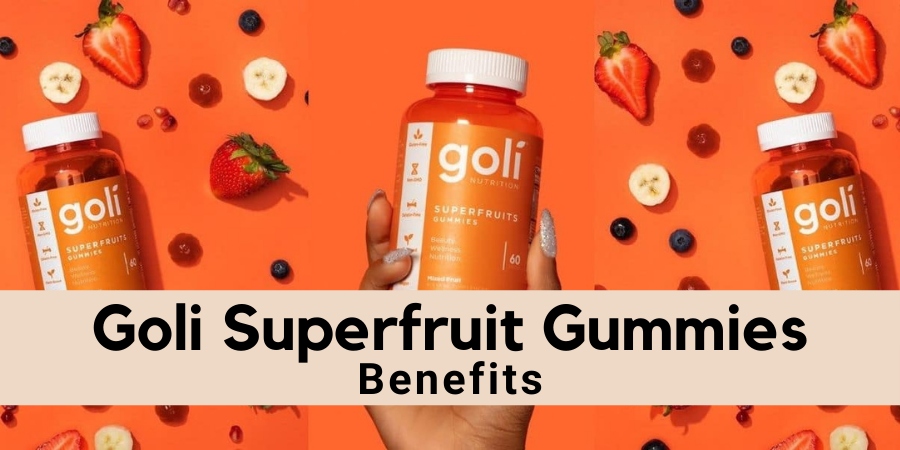 Goli Nutrition has manufactured a superfruit gummy product that claims to restore the skin's youthfulness, make it vibrant, and provide a boost to our immune system by increasing the formation of collagen, a type of skin protein that plays an important role in reducing the formation of wrinkles and dullness of dry skin. It also helps to maintain the elasticity of your skin and strengthen your skin structure.
Features of Superfruit Gummies
Goli Superfruits Gummies have been made with a special formula that contains an adequate number of antioxidants and essential nutrients which help in collagen formation and restore healthy skin. Now, here are the features that make superfruit gummies enjoyable and a favorite nutrition supplement:
Gluten-free
Vegan
Non-GMO
Unfiltered
Gelatin-Free
Goli Superfruit Gummies Ingredient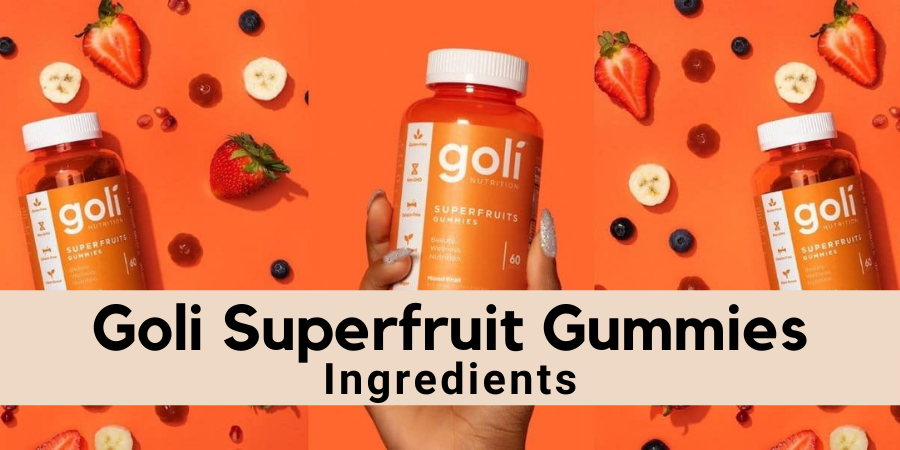 The ingredients of any health-benefiting product play an important role in ensuring the credibility of that product. Therefore, we have brought the rundowns of the products in our below section, which are added in Superfruit Gummies. It has divided the ingredients under Superfruits, Vitamins and Bamboo Extract:
1. Superfruits
Amla Berry, better known as Indian Gooseberry, has the natural qualities of essential antioxidants and is a rich source of vitamins.
Acerola Cherry is another rich source of Vitamin C and is popularly known as the West-indies Berry. It is a tropical fruit-bearing shrub that promotes the collagen-building process.
Acai Berries are known for their heart and brain treatment qualities, which also deliver essential body fats into our immune system. They are reddish-purple fruits produced by the acai palm tree, found in Central and South America.
Goji Berries are also known as Wolfberries, which protect our eyes, promote healthy skin and improve our mental health by reducing harmful toxin releases which cure depression, anxiety and sleep disorders.
2. Essential Vitamins
Vitamin A – 250 micrograms
Vitamin C – 90 milligrams
Vitamin E – 5 milligrams
3. Bamboo Shoot Extract (Silica) – 11 milligrams
Bamboo shoot extract is very beneficial as an anti-aging formula and it also helps to cure the premature wrinkle problem in the skin. It is also known for its multitasking abilities. For example, it is made up of natural silica and contains about 70 percent of silica in its shoots, which helps to curb fine lines and loose skin.
Other Ingredients:
Carbohydrate- 3 grams
Sugars- 2 grams
Zinc- 2.75 milligrams
Sodium- 7.5 milligrams
Pros and Cons
Promotes Collagen Formation
Promote Skin Restoration and Youthfulness
Maintains Skin Structure and health
Increases the Immunity level
100 percent Vegan
Allergen-free, contains no harmful ingredients
Cons
It contains a higher sugar amount but clarifies it as it does not contain any flavors or taste enhancers.
No strong scientific studies to prove its efficiency
Feels sticky to the tongue and does not dissolve easily.
Sometimes it melts down during the shipping order.
Goli Superfruit Gummies Reviews by User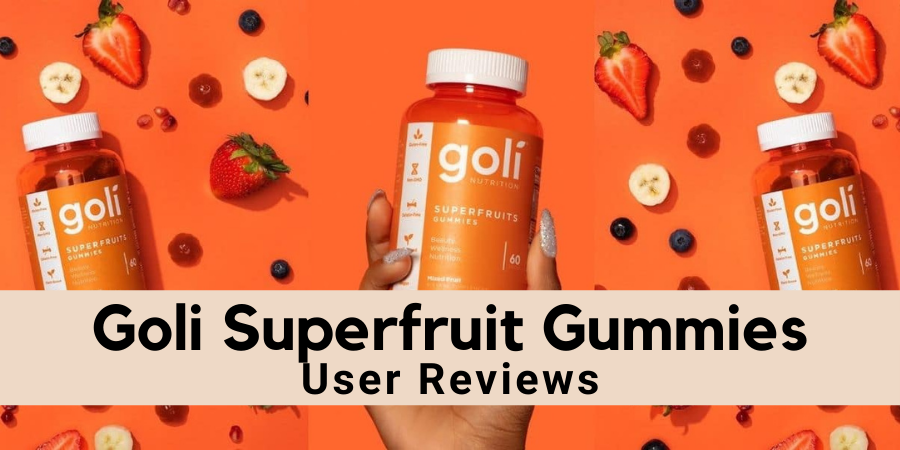 Customer reviews are the most honest part and fate deciding factor of any health supplement product, and according to our feedback data and reviews collected from several online selling platforms, we have concluded that its overall efficiency is 4.1 out of 5.
Now what have customers said:
The best alternative to protein powders
Tasty Vitamin Supplement with delicious fruit extract
Great source of nutrtion
Some negative feedback:
Too much sugar content
Melted during shipping
Not good for diabetes patient
Some have complained about the smell and taste.
Is Superfruit Gummies by Goli Worth Buying?
Our Expert Rating: 4.6 out of 5
It is known to use the most powerful ingredient, 'Apple Cider Vinegar', which is one of the oldest home remedies that helps in curing the below three health problems in our body:
Digestion
Gut Health
Appetite
Apart from these three core areas of functioning, it has also been found effective in using the combative powers of vitamins, minerals, and botanicals to provide another three important elements of our health, which are:
Beauty
Wellness
Nutrition
Its mantra of: 'Radiate, Rejuvenate, Refresh', makes it reliable and worthwhile to buy, and also the motto of the Goli Nutrition Brand, which sticks up to its motto of using natural resources in order to promote a healthy immune system in their customers, supports the use of clean and plant-based superfruit gummies, which are more than a tasty pill!
Common FAQs on Goli Superfruit Gummies Review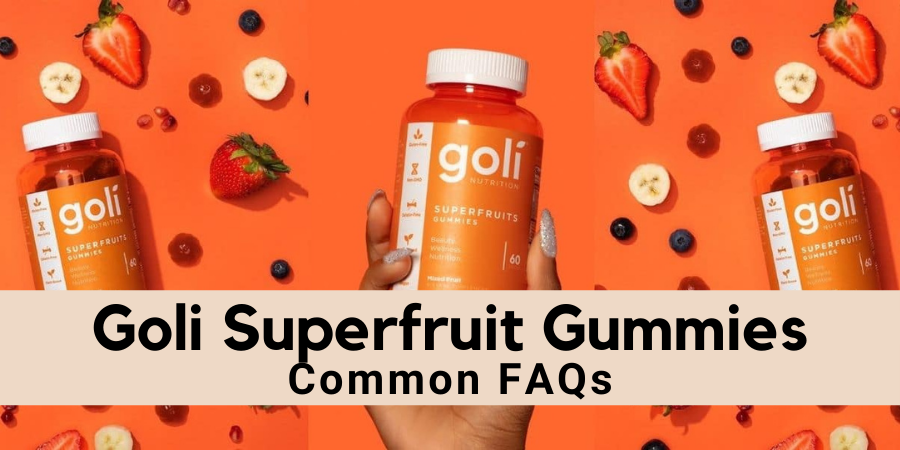 Where is Superfruits Gummies manufactured?
Superfruits Gummies are manufactured in West Hollywood, made in the USA.
How to take fruit gummies daily?
Fruit Gummies contain 60 gummies in one pack, and they can be taken twice daily, one gummy at a time-serving after lunch and another gummy after dinner, or you can take them on an empty stomach.
What is the best time to take Goli's Superfruits gummies?
They have recommended taking it in the morning with an empty stomach, but you can take it otherwise as well. There is no reduction in health benefit.
What is the value of the calorie intake in each fruit gummy?
According to its product, it mentioned the calorie percentage as 25 gm, which is the average amount per serving.
Is there any age restriction?
No, children can also take Superfruit gummies, but the dosage will be reduced from 2 to 1.
Are they halal or kosher certified?
Yes, they have been certified by the KOSHER law guidelines which abide by the religious dietary rules of Jewish and other religious cults.
Contact and Pricing of Superfruit Gummies
The contact details and pricing of Superfruit Gummies are given as below. Here we are going to provide the shipping and order tracking details for this product:
Price of Superfruit Gummies:
Goli Nutrition has provided the month-based pricing of its products, which can be referred to as below:
These given descriptions and offers are provided at no cost and include free-shipping delivery;
One Month Supply (One Bottle) – $19 for one bottle
Three Month Supply (Three Bottle Pack) – $19 for one bottle and Combo pack price: $57
Five Month Supply (Five Bottle Pack) – $16.5 for one bottle and Combo pack price: $99
4 Bottles: $18 for one bottle and Combo pack price: $72
6 bottles: $17.8 for one bottle and Combo pack price: $89
Payment Characteristics and Cancellation Policy:
Encryption-based payment
Cancellation of products is available at the Customer Care page.
An average of 10 days is taken to ship the product
While 15 to 20 days are required for the arrival of the product at a worldwide level.
There is a 30-day money-back guarantee, but shipping costs will be charged.
Buying details: Email: hello@goli.com Or contact it through its official site: Goli.com
Final Verdict on Goli Superfruit Gummies Review

You can definitely buy this awesome Superfruits Gummies product, which is 100 percent vegan and doesn't contain any harmful chemicals or animal byproducts that can go against the community guidelines. Also, it has claimed its various certifications and has displayed the label of completely transparent food processing, so go for it and give it a try!