Being an active sportsman or woman requires that you actively keep energized. This is the only way to ensure you achieve the required results from a session. Sport recovery drinks are much easier to digest after an exercise. That is why they are more preferable when compared to taking solid food after an exercise session.
Consuming sports recovery drinks after an active exercise session is very important. This will help replenish the depleted glucose and protein and help rebuild damaged muscles and worn out tissues. A lot of athletes and sportsmen rely on the positive benefits of Athletic Greens. Athletic Greens is specially formulated to boost your energy and overall health. But when it comes to sports recovery drink, it should include enough protein in the formulation and Athletic Greens lacks down this quality.
Therefore, we need to search for a special protein superfood supplement that is popular and effective. I have picked two protein superfood supplements that are specially formulated with high quality, organic protein that can help you in recovering muscle injury, building lean muscles and promoting energy and stamina.
Two Best Sports Recovery Drinks
The recovery drink is the easiest way to get food nutrients into the body at ease when compared to solid foods. An effective recovery drink should be rich in carbohydrates, proteins, and electrolytes. This, however, depends on your workout type.
The most important are carbohydrates and proteins. The intake of protein immediately after a workout is the best way to stimulate muscle recovery.
Replenishing electrolytes are also very important after an exercise session. This is because, during an exercise session, we lose sodium and other electrolytes through sweat.
#1 – Organifi Complete Protein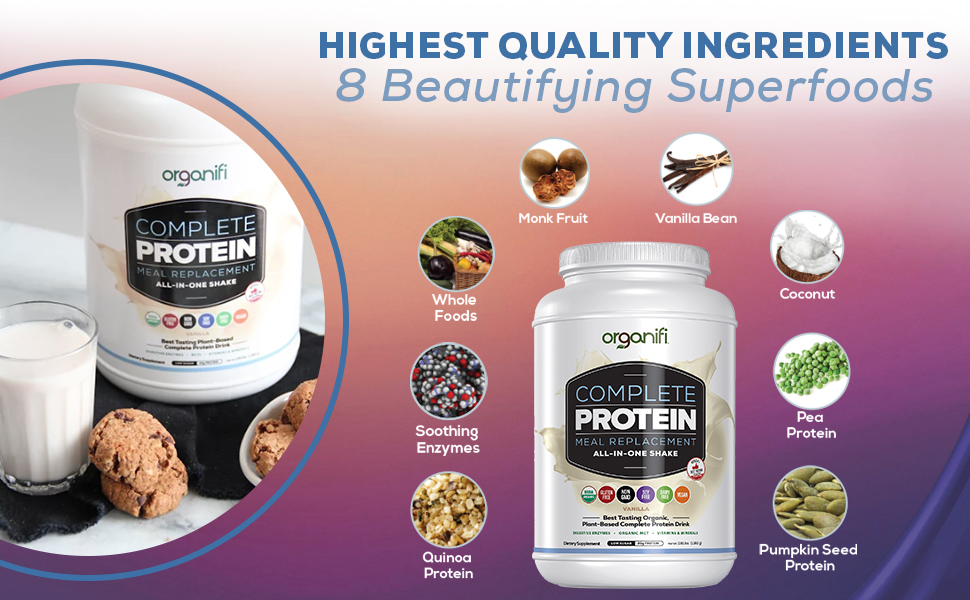 Organifi Complete Protein is a specially formulated protein powder mix that helps in maintaining muscle recovery and nutritional balance. Along with being rich in protein, it also carries other antioxidants. This product claims to be effective in the following:
Helps to increase the rate of metabolism
Help to increase and maintain a good energy level for athletes
One serve of this powder in form of smoothie is equal to 12 portions of protein-rich vegetables and fruits.
Oragnifi Complete Protein is remarkably rich in different blends of ingredients. This includes some very rare ingredients that cannot be found in other energy drinks. It also has a very pleasant taste when compared to other sports recovery drinks available in the market today. Organifi Complete Protein is 100% organic with no artificial additives. Its rich probiotics and enzyme content is an added advantage.
#2 – Amazing Grass Protein Superfood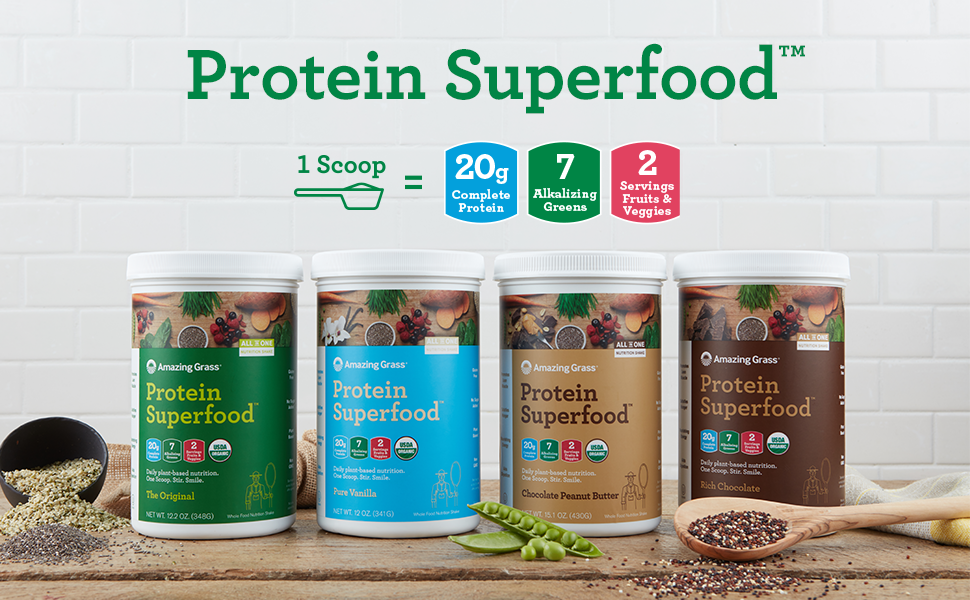 Amazing Grass Protein Superfood is mainly formulated with natural plant based protein. The product is available in three delicious flavors Original, Pure Vanilla and Chocolate Peanut Butter. Along with plant based protein, it also includes various green veggies, fruits and herbs to give a extra boost in every serving. This protein superfood drink helps in building muscle mass, boosting energy, stamina and overall health.
How Does These Sports Recovery Drinks Work?
Both Organifi Complete Protein and Amazing Grass Protein Superfood are combination of different wholefood and organic protein powder that provides energy to the body and muscle recovery. Both are best effective when consumed daily by mixing the powder in water. The list of ingredients comprises mainly organic protein along with different types of whole foods. These supplements works by increasing metabolic process in the body with a lot of health benefits. Its rich mineral content provides the body with the required nutrients to function properly all day.
Are Sports Recovery Drinks Safe?
Both supplements are unique blend of organic and plant based protein along with wholefoods powder. It is therefore very safe to drink with a variety of health benefits. Some of the ingredients contained have been proven effective in boosting healthy organs and immunity. However, it is very important to ensure that you are not allergic to any of the ingredients it contains. This is why it is advisable to start with a small dosage and see how well it goes with your system.
There are quite a few times people have reported symptoms of indigestion after taking these protein supplements. This, however, is a small number when compared to others who benefit from it.
Top Recommendation For Best Sports Recovery Drink